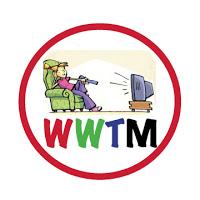 The answer to Wednesday's Trivia Question: Amy Farah Fowler is the name of Mayim Bialik's character on The Big Bang Theory.  I have to say that I got a very low number of responses considering that BBT is the number one show in America.  Surprising. FIRST FIVES: Bob Kaplan, Jim Carter, Monica Caraffa, Jen Ragusa, & Karen Hadley
Honorable Mention: Heather Doyle
Tuesdays Broadcast Top 5 
NCIS-CBS 3.2/19.7 (19.7 MILLION people watch NCIS!!!)
NCIS LA-CBS 2.9/16.8
Splash-ABC 2.6/9.0 (Pretty impressive numbers for this one!)
New Girl-FOX 2.3/4.2
Dancing with the Stars-ABC 2.1/9.7
Tuesday's Broadcast Trendrr Top 5
Dancing with the Stars-ABC 90,704
New Girl-FOX 58,296
NCIS-CBS 56,899
Splash-ABC 44,164
NCIS LA-CBS 40,777
Tuesday's Cable Top 5
The Big Bang Theory-TBS 1.3/3.2
Tosh.0-Comedy Central 1.3/2.1
Pretty Little Liars-ABC Family 1.2/2.8
Real Husbands of Hollywood-BET 1.1/2.1
Justified-FX .9/2.4
Tuesday's Cable Trendrr Top 5
Pretty Little Liars-ABC Family 1,605,987
The Bad Girls Club-Oxygen 102,768
NCAA Basketball-Tru 98,032
Dance Moms-Lifetime 47,964
Tosh.0-Cmedy Central 35,478
SUBURGATORY
It was George's Birthday on Suburgatory and as Tessa said so eloquently she has a gift for gifting.  Tessa found an old blueprint of George's that obviously meant something to him and gave him that for his big day.  Dahlia got him a weekend getaway which was really nice, but  she also had an ulterior motive.  With the house empty she was planning on throwing a Trance Party. This is a party that is exactly as it sounds. Yep, everyone just standing around in a trance.  Dallas got George a new autographed guitar signed by Derek Wibley from Sum 21.  George wasn't that excited about the guitar and accidentally left it in the restaurant.  Dallas got upset about the blueprint thinking that George didn't love her as much as he loved his first wife, but when George showed up at the pasta place where Dallas was carbo loading and sang an amazing version of R. Kelly's "Bump and Grind" she realized how much he loves her and we all realized that Jeremy Sisto's actually a pretty good singer.  Speaking of music...Noah brought a mariachi band over to Carmen's house to impress her and win over her father, but his declaration of love backfired and he found Carmen with Dr. Bob, his therapist which resulted in a cancellation of his weekly appointment.  Dahlia got a tattoo of Evan but as Tessa put it so bluntly...it looks like Evan's head is climbing out of her butt crack. Episode over...loved it as usual.  
SURVIVOR
Gotta admit, that even I feel less anxious watching Survivor now that Brandon's gone and so, obviously, did the Favorites.  Right off the bat the teams were mixed up via the paint ball splatter method of team selection.  The tribes looked so ridiculous with paint all over them, especially Corinne who looked like she had a purple booger dripping out of her nose.  I actually love Corinne,  her commentary is hilarious.  She described Phillip's annoyingness by equating it to sitting on an airplane next to a baby and the baby has diarrhea...classic line and honestly...I think she's probably right. I mean his "Stealth R Us" thing is just out of control.  I can't tell if he's completely delusional or if it's all a brilliant act. No reward challenge this week just one of those immunity challenges where the tribes had to roll giant heavy cubes and then build a staircase.  Philip's team was operating as if they were medicated according to Jeff, so they lost and were sent to tribal.  
This was one of the first weeks in a long time where I was surprised as to who was voted off.  I really thought that Matt the spike beard guy, wasn't in any danger of getting voted off, but the Favorites all stuck together and booted him.  I'm actually sorry to see him go.  His spike beard was hypnotic and I'm sure if I had taken the time to freeze my Tivo I could have found some secret clues or subliminal messages in his tattoos
.
NEWS & INFORMATION
-So many rumors about my FBFF Jimmy Fallon.  I wish we were real BFF's so that I could confirm or deny them all, but he really hasn't responded to any of my BFF or sleepover requests.  Of course I'm rooting for him to kick Jay out of that 1135pm time slot and take over the Tonight Show and even though it's now coming from the New York Times, it's still all just speculation and rumor and I really don't want to report false information or report anything prematurely.  These days most rumors do turn out to be true and I'm hoping for the best for Jimmy, but we need to hear from either Jimmy or NBC.
-For all of you Hot in Cleveland fans, good news...the show was given the go ahead for another season. Betty White will turn 92 during the next season which has to be some sort of record no?  So congrats to all of the cast and to all of you who are fans of the show. I don't watch this one, but I'm a huge Valerie Bertinelli fan, so I'm just happy that she's happy and doing great.
-As you can see from the above Trendrr numbers, Tuesday nights finale of Pretty Little Liars was the first TV series in history to receive over 1 million airtime tweets.  I'm obsessed with this new currency and world we are living in.  1 million airtime tweets says a lot that traditional TV ratings just don't say.  I could go on and on about this topic and really feel that we are on the brink of a huge change to the current system of TV measurement.  I have to admit, I can't wait.  You guys know how I feel about Nielsen, so a breath of fresh air is welcome in my world.  Let me know if you feel the same way.
-On an additional note to the above, yesterday, a new Nielsen/Social Guide study revealed what I already knew...that more chatter/buzz etc. correlates to more ratings, especially among younger demographics.  There's way more to read about it if you're interested, and any of you that haven't read this article in Wired magazine, really should. http://www.wired.com/underwire/2013/03/nielsen-family-is-dead/
-Okay, I'm sure I knew this and just forgot it, but Ted Danson on CSI? I've never seen one episode, so I honestly wouldn't care that much, but for those of you that do, and I know there are a lot of you, Ted's contract was renewed and so was the show for its 14th season.  Yep 14 years!
-Yesterday YouTube announced that they now have more than a BILLION unique users each month! 
Nearly one out of every two people on the Internet visits YouTube.

You Tube's monthly viewership is the equivalent of roughly ten Super Bowl audiences.

If YouTube were a country, they'd be the third largest in the world after China and India.
Thursday's Trivia Question
: What is Marshall's favorite football team on How I Met your Mother?
WWTM-Kristy
http://watchingwaytoomuch.com
[email protected]
[email protected]