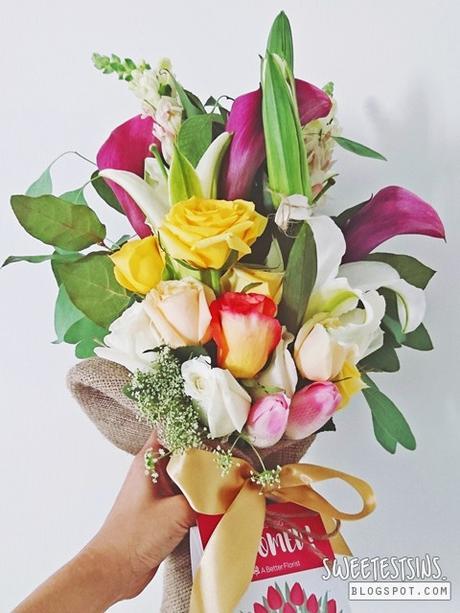 I am very much of an anthophile, so much so that my significant other would get me flowers on almost every occasion that you can think of eg. birthday, anniversary, valentine's day and even when we go on trips for he knows that doing so would bring a smile to my face.
My usual floral picks are roses and baby breath as well as daisies at times. Recently, I grew an interest in peonies and eucalyptus leaves as well as rustic bouquets and floral that aren't commonly found in Singapore. I'm not sure about you but I found watching YouTube videos on floral arrangements very therapeutic.
So imagine my delight when this was delivered to me on my birthday by A Better Florist!
Wrapped in A Better Florist's signature rustic burlap, the KEIRA consists of fresh lilies, roses and ammi majurs.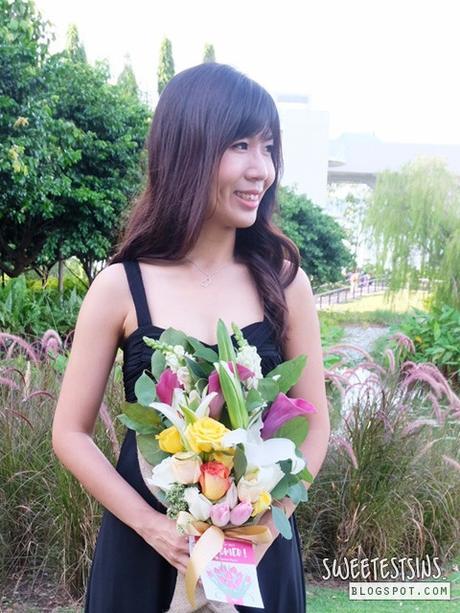 While it isn't my usual champagne, pink or red roses, I liked how all the florals and colours come together in 

the KEIRA bouquet

. It adds a dash of color to photos instantly!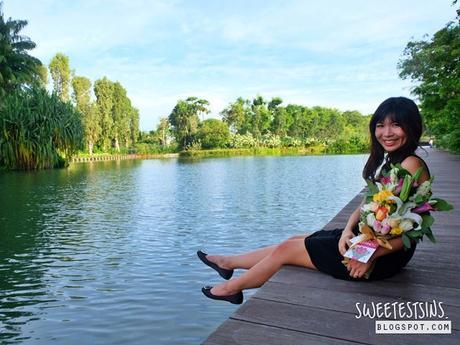 The bouquet came with a sweet note from A Better Florist.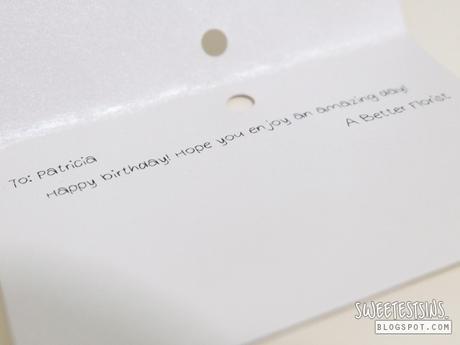 A flower care instructions card is also included with the bouquet. Extremely handy for people whom aren't familiar with treating flowers.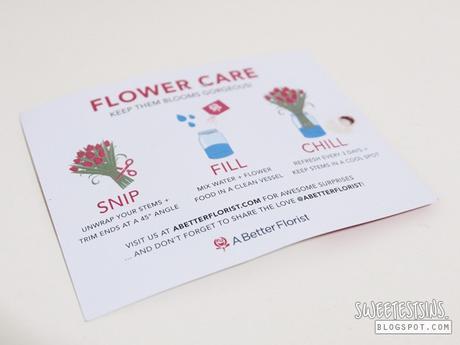 Just snip the ends of the flower stems at 45 degrees and place them in a vase with water together with the flower food pack included. Easy-peasy! Don't forget to change the water every 3 days!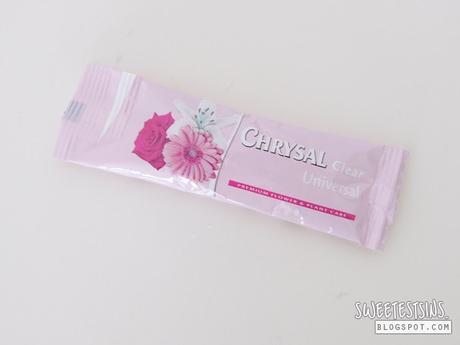 After I transferred the blooms to a vase, I placed it on my work desk at home and I love how it add life to my work desk and inspires me at the same time.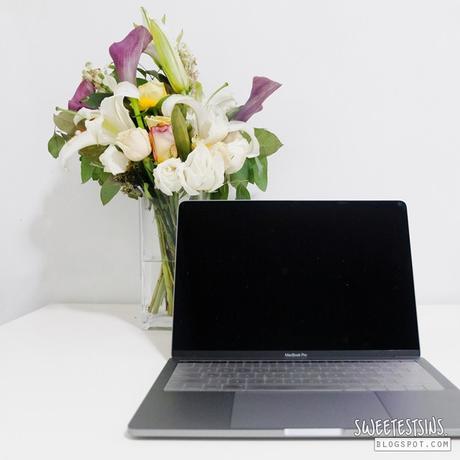 For busy executives, you can be assured that your bouquet is delivered to the right place for A Better Florist sends you an email with a photo of your order at the recipient's door! Prior to that, you can also track your order online once it has been dispatched!
Surprise your loved ones with fresh flowers today!
A Better Florist
abetterflorist.com


--------------------

CONNECT WITH

--------------------

SWEETESTSINS