I ran an ad in Ereader News Today yesterday for the first book in the Shadow Walker series – Lost in Shadow. This site sends you emails with bargain and free ebooks so if you don't already receive them, you can sign up here. It's a great way to fill up your eReader and find new authors.
Anyway, I woke up this morning to see my book snuggling up next to Stephen King and Anne Rice. Made me feel all giddy inside so I had to share.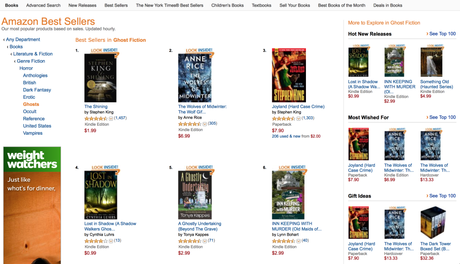 Hope you all have a fantastic week and stay warm with all this awful cold weather!
Hugs,
Share on Tumblr

comments feed

Send to Kindle