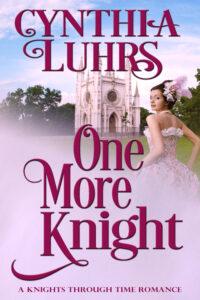 Lily James had scrimped and saved, working two jobs so she'd have enough money saved for her dream trip. An entire summer in England. Then she'd come home and go to college. Study computers or finance, whatever her parents wanted.
Her best friend, Amy, was going with her. Her cousin had rented an entire castle for two weeks and had invited them. It was the final two weeks of the trip, a perfect way to end the summer.
Amy's cousin was throwing a farewell costume party on their last night. They'd scoured every shop in every town they'd visited all over the country until they found the perfect dresses. But not all evenings end with a prince and a glass slipper.
When Lily loses her way in the immense twisty castle, she finds herself in a different time. Medieval England. Not only has she somehow fallen through time, but she's landed in the middle of a siege. Medieval England is nothing like she thought it would be. Lily just wants to go home. Back to hot showers, pizza, and her beloved garden. She wants her normal, boring, ordinary life back, but it seems fate has other plans.
Tristan De Savage is haunted by his past deeds. He's under siege, the keep is falling around his ears, and he has no time for damsels in distress, no matter how enchanting.
Fall through time and fall in love with Lily and Tristan.
Coming Fall 2021