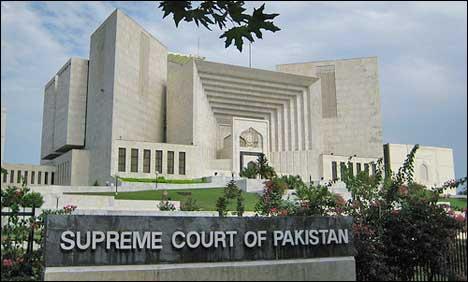 Supreme Court declared Ogra pricing formula illegal
Announcing the verdict in Compressed Natural Gas (CNG) pricing case on Friday, the Supreme Court of Pakistan has declared the pricing formula of OGRA as null and void and ordered the authorities to prepare a new formula following the directives provided by the federal government.
A two-member bench of the apex court comprised of Justice Khilji Arif Hussain and Justice Jawwad S. Khwaja had reserved the verdict of on Thursday after concluding the hearing pertaining to the CNG pricing case.
The interim order stated that the pricing mechanism of CNG was not in accordance with the law.
The apex court remarked that OGRA's CNG pricing structure included inflated additional charges due to which millions of people have been adversely affected.
During Monday's hearing, OGRA lawyer Salman Akram Raja had presented a formula for pricing the CNG, which proposed CNG prices for Region I to be kept at Rs 73.96 per kilogram and for Region II at Rs 65.50 per kg.