Supermarkets in Russia have come a long way since the days of long lines and empty shelves so common during the Soviet period.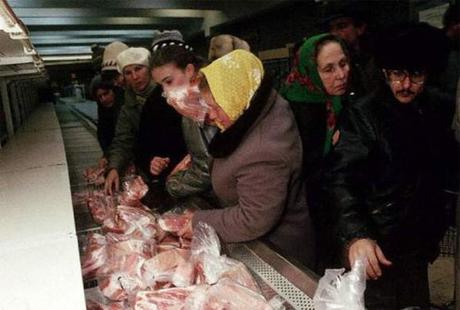 Soviet era food shopping nightmare.
These days, the third largest supermarket chain almost has a southern feel, at least in the name, "Dixie" (Дикси). Admittedly, the similarities with the American south ends there.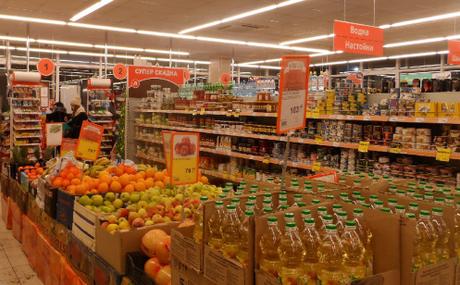 Specializing in food and home products, Dixie is based in Moscow as part of the Mercury Group and is traded on the Russian stock exchange (MCX) under the symbol DIXY.
The company operates approximately three supermarket chains in 756 Russian communities, with the Dixie brand being the largest with over 2500 stores. Dixie also operates the upscale supermarket chain "Viktoriya" (Виктория) with as 63 stores mainly in Moscow, Kaliningrad, and Saint Petersburg, and the "Megamart" group. The Megamart chain consists of 36 stores, including 24 Megamart compact hypermarkets and 12 Minimart economy supermarkets.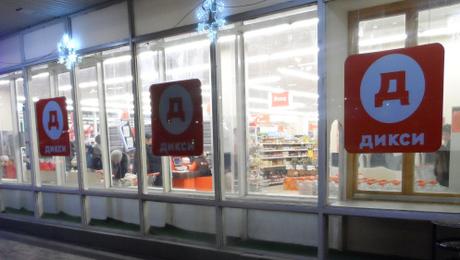 Founded in 1992 in Saint Petersburg, the second city for expansion was Moscow as the chain began to grow in key Russian cities. Now headquartered in Moscow, Dixie operates 8 distributions centers with their own transport fleet.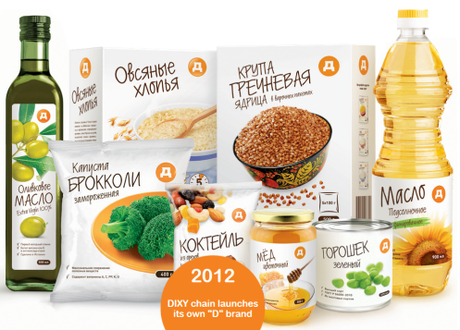 As of December 2015, Dixie's growth has been the envy of the Russian food world as a new store is opened almost every day under one of the three brand names.