We sit down to breakfast with tenor Nicholas Phan.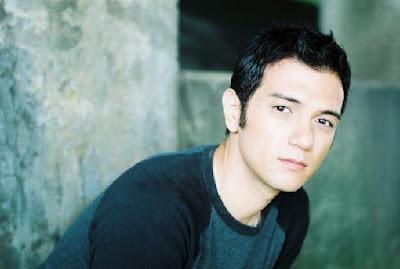 Tenor Nicholas Phan will appear in Carmina Burana at the end of this month.
Nicholas Phan is going to be roasted.
It's not 'til the end of the month, when the talented young singer is scheduled to make his debut with the New York Philharmonic. The work: Carmina Burana. The role, that of a swan, who is about to be roasted in the tavern ovens of Carl Orff's medieval-inspired 20th century cantata. The first performance: May 31, under the baton of Rafäel Fruhbeck de Burgos.
A few weeks ago in New York City, Mr. Phan joined Superconductor for breakfast at a café near Lincoln Center. He had just returned from Atlanta where he sang Don Ottavio in Mozart's Don Giovanni. With no roast swans on the breakfast menu, the singer is having granola and yogurt, with a small side of sausage.
Carmina Burana burst into the classical music repertory in 1934. Carl Orff created a winning combination of complex choral music, driving rhythms and lewd tavern songs performed in three different languages. It became even more famous in 1981, when director John Boorman included the work's opening chorus "O Fortuna" as accompaniment to his film Excalibur.
Since then, it has been much overused by Hollywood and in popular culture, serving as "go-to" music to indicate strength, eroticism, or even religious piety. (Actually the work's text is completely secular.)
There's more to Carmina than that famous antiphonal chorus that begins and ends the song cycle. The work has a dizzying variety of arias and choral songs, depicting the rich tapestry of medieval life in portraits of humans like the Abbot of Cockaigne and the dying swan. "I think it's just really good music," Mr. Phan says.
While the swan has just one aria. it is the demanding "Olim lacus colueram", ("Once I swam in lakes") which is sung from the bird's perspective as it is about to meet its fate. Although brief, this is tricky, exposed music, with three high D's that are a challenge to any tenor.
"What's challenging about Carmina," he says, "is that you sit there for a really long time. The aria is about two minutes tops, and you have to sing these three high Ds. What's nice though is that I get a lot of practicing done before the show."
Many singers who tackle this aria either sing is falsetto or in the middle of the voice. However, Mr. Phan sings it "full out", putting force behind the notes to convey the swan's suffering. "To me, that's the point. The reason it's so high is, you're a roasting swan. You're dying. It's not supposed to sound comfortable."
Mr. Phan hails from Ann Arbor, Michigan. Trained on the violin from the age of four, he started singing in high school in a production of The Music Man. Eventually, he moved into baroque and classical repertory, music which he holds as his favorite.
While some singers claim to prefer silence or popular music in their off-hours, Mr. Phan chooses to immerse himself in the music of Johann Sebastian Bach. "The B minor mass," he says. "I can listen to that for hours." He picks out the baritone's aria ("during the Credo") as his favorite, and prefers the John Eliot Gardiner recording.
"I'm such a nerd," he says.