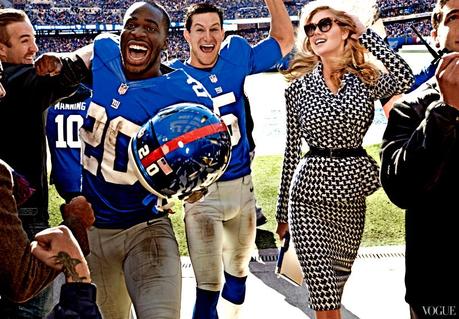 What's been called the biggest show on earth, Superbowl kicks off at a very unfriendly hour of 10.30 pm for those of us who have to go to work on Monday on this side of the pond. (I think it's due to end hopefully with a Broncos victory, at around 3.00 am.) But that does not mean we cannot get into spirit even without staying up all night. I loved this fashion layout in Vogue, showing gorgeous Kate Upton in a football tribute to New York which is hosting the big game this weekend. Shot by Mario Testino Kate is modelling the best of New York fashion in very good company. Featured are some of the state's most famous footballs players as well as some very famous fans who all seem to have an answer to the big rivalry in New York, The Giants or The Jets? In the photo above, Kate is wearing Oscar De La Renta with Giant's Prince Amukamara and Steve Weatherford.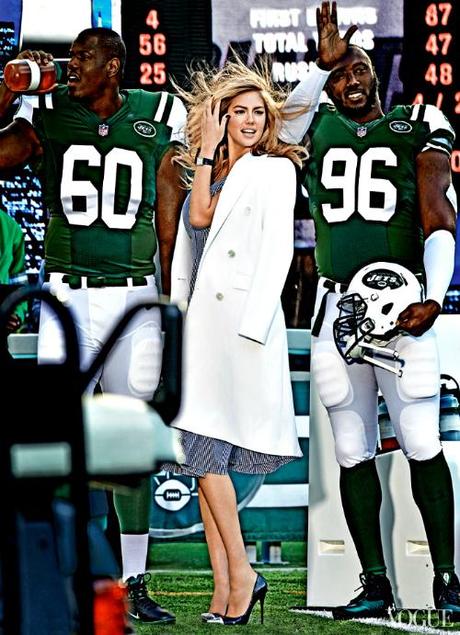 It can get chilly on the pitch but Kate is keeping warm in Michael Kors coat and gingham dress. The Jimmy Choo heels add a bit more glamour to an already glamorous Sunday afternoon. Those two hunks are Jets D'Brickashaw Ferguson and Muhammad Wilkerson.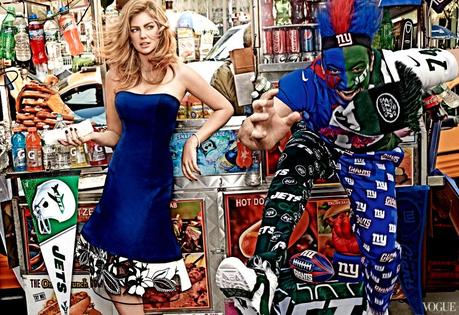 Jimmy Fallon here seems to be conflicted on the issue of the Jets vs The Giants, so he is wearing both colours. Mr New York and football superfan rhapsodizes in Vogue about the game: "When it's played beautifully, football is a symphony and when it's played hard, it's a war." Kate Upton is not convinced in a Carolina Herrera dress.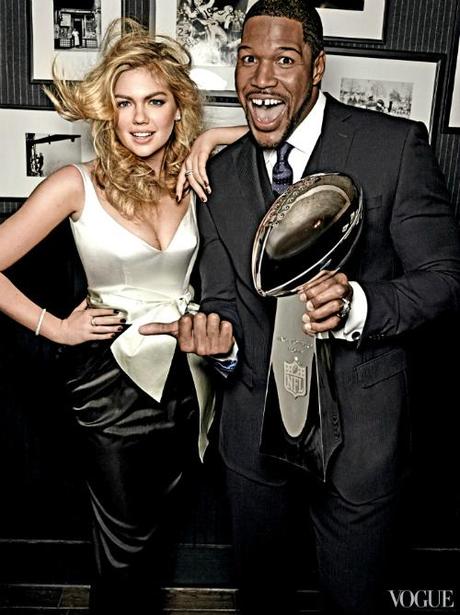 Posing with two legends, Giants Michael Strahan and the Vince Lombardi Trophy. Kate is wearing Prabal Gurung.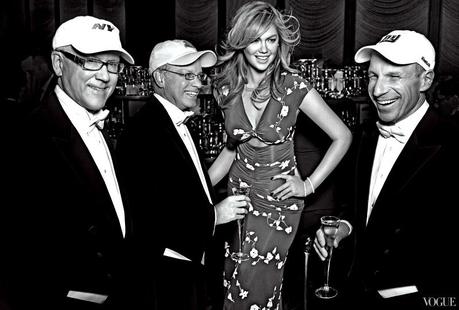 In the "boardroom" Kate poses in a Michael Kors jersey dress flanked by Jets owner Woody Johnson, NY/NJ Super Bowl Host Committee president and CEO Al Kelly, and Giants co-owner Jonathan Tisch.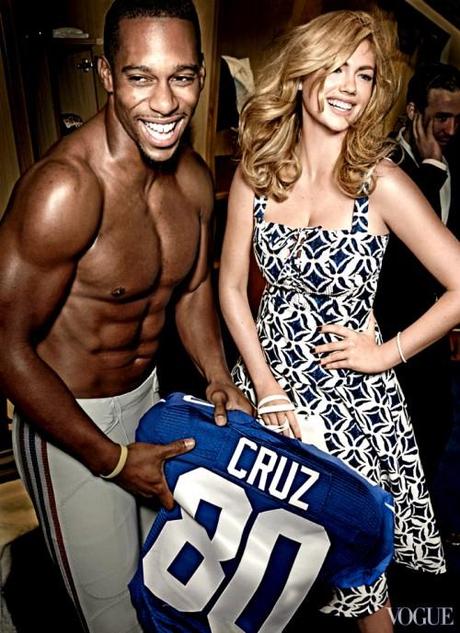 Kate visits the dressing room and checks out Giant's wide receiver Victor Cruz's impressive abs. She is wearing a top and dress by Diane Von Furstenberg.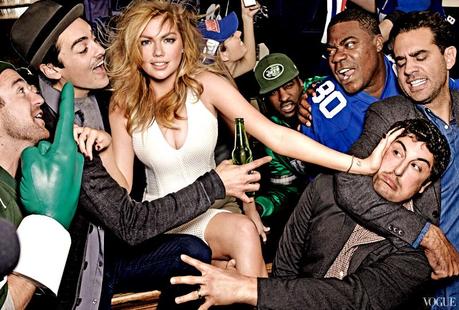 Football fans take their teams seriously and here Kate Upton is breaking up a fight by some famous Jets ad Giants supporters. (Check out Tracey Morgan and Jason Biggs). Dress by Reed Krakoff.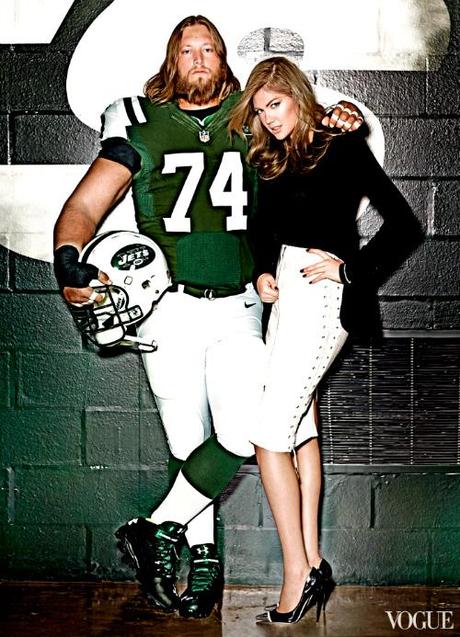 Kate has stopped Jets center Nick Mangold for a photo opportunity in the tunnel. The skirt is by Jason Wu and the jacket is by Ralph Lauren.
All images: Vogue.
The post Superbowl Sunday: Football fever with Kate Upton appeared first on