Efimeral abstract art from all over the world.

For this article I include four more examples of superb modern art installations worth knowing and observing.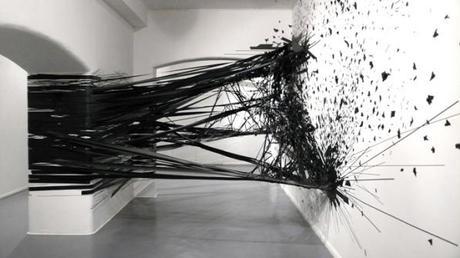 To me, the common characteristics of these efimeral contemporary art interventions are color, size or movement. Visually speaking, they are simply fantastic and inspirational.
The above picture shows a Monika Grzymala intervention at Sumarria Lunn Gallery.  It´s like charcoal drawing, isn´t it? Simply brilliant.
Below one of my favorites. Dan Flavin colorful intervention. This minimalist artist, 100% reinvented the way abstract or modern art had been done until then. He "plainly" painted with color lights. The more I see it the more I understand and like it.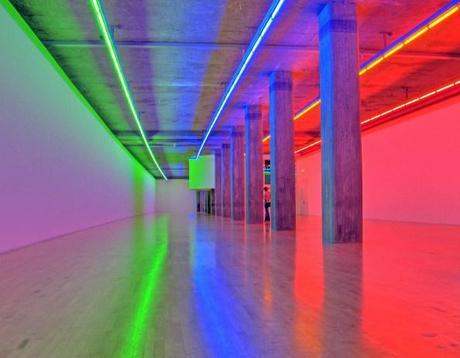 Now, watch and enjoy this fantastic video and images that translate athletic movements into abstract animations. I got to new this video art work at mutantspace. The artists makers are digital interpreter Quayola and visual artist Memo Akten. Sublime!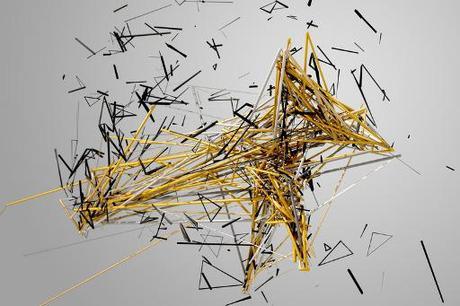 And to finish this series of abstract art installations, this efimeral norwegian sustainable cardboard boxes installation made by Fantastic Norway Architects in 2009 for a special modern design show. Doesn´t it remind you cubism?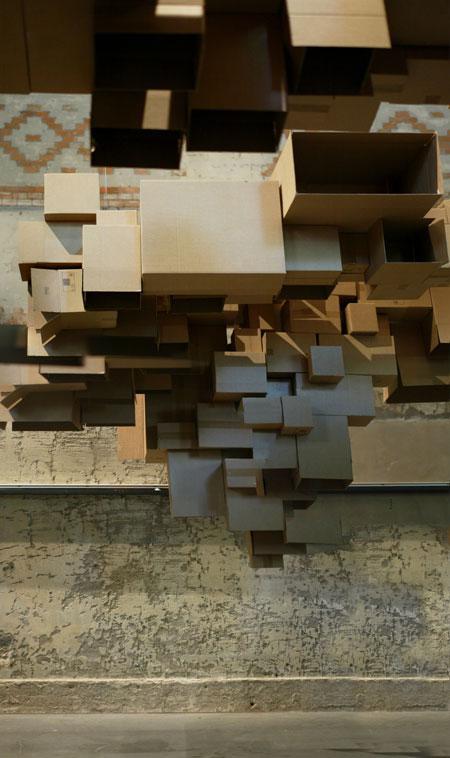 Hope you enjoy this images and artists. Do you find them inspirational?. What it´s your opinion about contemporary abstract art installations? Is there any other modern abstract artist installation you like and would want me to talk about in future articles?. Feel free to add your comments below. Thanks.
41.387917
2.169919