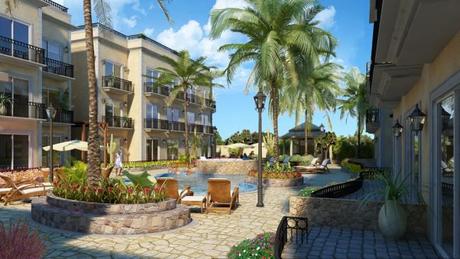 The good idea to write this helpful post came to assist prospects —architects, property sellers, builders— when they request a ballpark idea of architecture illustration pricing in initial phases when they do not have plans, drawings or anything to show that would help to make a precise renderings quote.
For our purpose we have chosen a construction client who received a real architectural rendering prices deal that not only surprised themselves, but a couple of other two architectural firms that they recommended our services and rates.
The developer decided to create a package of a good amount of renderings. In order to show you how much the company saved we will explain the price of making just one exterior visualization for this particular project. This development consisted of making the 3d model of a 4 floor building that would be used four times. In addition, there was a good amount of landscaping design to recreate which included a swimming pool and good amount of plants all over the resort-like amenities.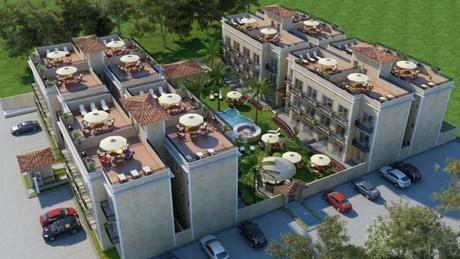 During the negotiation process the customer asked for the rendering cost of one unique exterior and interior architecture rendering. So we gave him a renders rate of 600 dollars for a birds eye exterior view and $500 for a street visualization. As regards the interior rendering price we came with a 400 dollar fee, since it was a small to medium size space covering a living room and a kitchen. We replied with the quotation to the developer and also suggested this great package with huge savings.
Architectural Rendering Prices with Maximum Savings
We offered the special deal of making 5 exterior renderings for only 300 dollars each (that means 50% discount in the initial pricing of 1 view and this discount was applying to all the five views). So they were getting 5 renderings for 300 USD each (5 x 300 equals 1,500) and this meant 1,500 in savings. You may be thinking which was the clients final decision. With their budget they decided to develop a total of nine architectural rendering visualisations: 4 exteriors, 2 interiors, a top site plan illustration, an interior 3d floor plan and a birds eye view. This shows they were really amazed with the architectural render prices and discounts we are offering with the purchase of 3D visualization packages.
Do you have the property or development planning phase ready and you are looking to start your marketing campaign, or you need digital visuals for any other purpose? Contact us and we will reply with another effective solution for you.