Construction marketing, sales and city approvals are the main reasons to create architectural visualizations.
Many of the renderings we create are for the objective of obtaining city permits, and community acceptance. Most of the time, the first building rendering visualizations our clients request are to move forward in the construction process. Marketing and sales go next in the row.
Residential Building Rendering to Obtain City Approval
During the early stages of pre-construction, clients request for 3d visualizations to get building permits. Most of the computer illustrations produced for this purposes are exterior renderings that show the main details of the project.
3D Building Rendering of a clients mixed use project in Franklin Street, California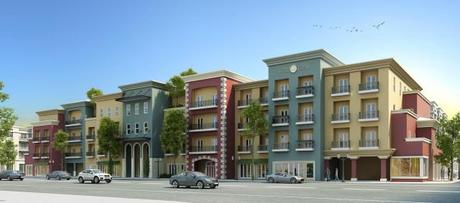 For this kind of objectives, usually a few more revision rounds are needed in the renderings process. Make sure to speak this with the architecture rendering firm you are working with. At GoldmanRenderings.com we know your needs and we'll help you make the needed changes.
Home Building Renderings for Marketing and Sales
After getting the city permits, developers look for rendering services again. This time, they are looking for exterior building renderings with the newest changes applied, 3d floor plans showing all the interior spaces of the homes, and finally an impressive architectural animation that will amaze buyers.
Architectural Visualization of Homes in CA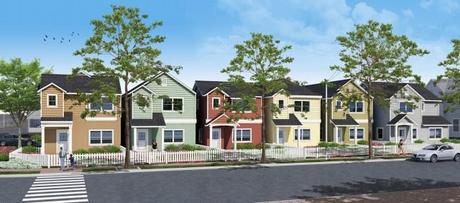 2D Floor Plan of the Lower Level of a House for a customer in Maryland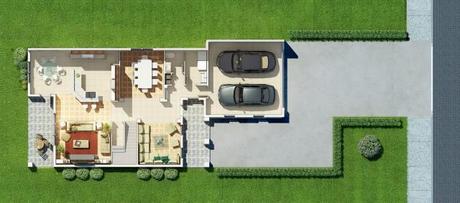 During all our years of operation, we have collaborated in both: residential and commercial projects, and we are proficient in both kinds of architecture. Today, we are going to give focus on housing projects. You may take a look at more than 30 3d architectural visualization projects within our portfolio and see the high quality building rendering products we have developed.