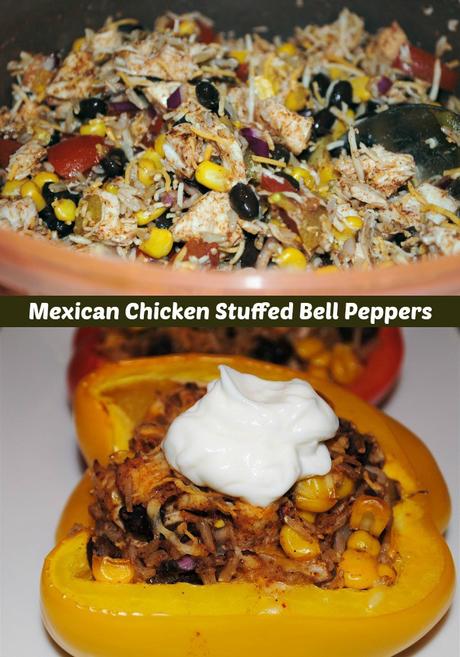 I'm a firm believer that the more color I've added to a meal, the healthier the meal. After all, color is often in the form of fruits and vegetables, isn't it?
If the meal is easy to put together and pop in the oven, that's even better!
While stuffed peppers take some time to bake - stuffing them with pre-cooked chicken and rice, tossed with creamy black beans, chiles and onions takes no time at all. Dinner was on the table in under and hour, and 40 minutes of that time was cooking time.
What an easy cleanup too! One bowl and one lined baking dish. Can't beat that!
These stuffed peppers were delicious with their Mexican flavors, and don't you think using yellow bell peppers makes a nice change from the typical green variety?
Happy, healthy cooking!

Save Recipe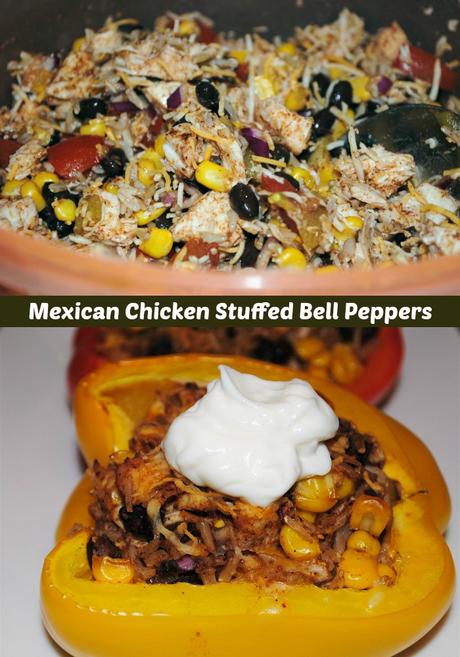 Ingredients
Instructions
What's good for me in this dish?
Bell peppers are off the charts in vitamins C and A both antioxidants are believed to protect against heart disease and atherosclerosism as well as promote lung and vision health. They also have B6 and folic acid known to reduce your risk of heart diseases. Lycopene in peppers helps with the prevention of cancers of the prostate, cervix, bladder and pancreas.
Chicken is a complete protein, with less saturated fat than beef. Much of the fat is in the skin, so it is best eaten without the skin, with chicken breasts being the leanest choice. Chicken provides 67% of your daily protein needs. It also has cancer protecting B vitamins, including Niacin and B6 for energy.
Amount Per Serving
Calories: 392
Total Fat: 5.60g
Cholesterol: 107mg
Sodium: 549mg
Total Carbs: 39.23g
Dietary Fiber: 8.14g
Sugars: 5.36g
Protein: 46.63g
Weight Watchers Points 8
Nutrition details obtained from whfoods.org, nutritiondata.com, about.com, and abouthomecooking.com.