Hiya ladies
A couple of days back I posted this picture on my
Facebook page
and asked if you would like to see a post on how I do this super easy everyday brown smokey eyes and many of you said yes so here it is :)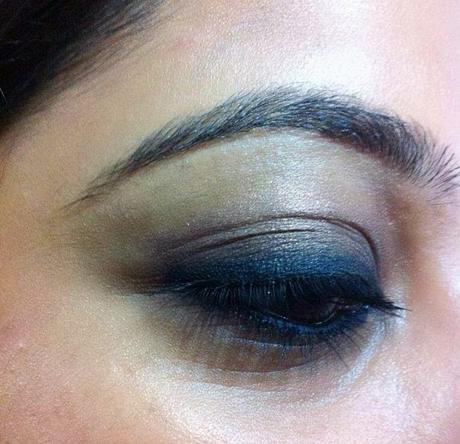 Super Easy Everyday Brown Smokey Eyes 
This has got to be the easiest look ever and you can mix and match with any color combination. Here, I used brown and black but again the choice of colors is up to you.
A list of products I've used :
1.
Clinique Chubby Stick Shadow Tint for the eyes in Fuller Fudge
- I don't use an eye primer everyday but what I like using is a cream shadow as a base for the powder to hold on to. This increases the wear time of the shadow and also prevents it from fading. Fuller Fudge is a light brown tint and acts as a good base for any darker color.
2.
Dark Brown Matte Eyeshadow
- I've used a shade from my Sephora palette but any dark brown color will do preferably a matte one.
3.
Kajal/eye pencil
- I've used the Maybelline Colossal Kajal in black. In this look, I've gone for the brown black combination but colored liners look awesome as well. Try a dark green eye pencil with a brown shadow. That's a deadly combination.
4.
Mascara
- I've used the Maybelline Colossal Volume Express Mascara.
5.
Brushes
- Blending is the key to this look so get hold of a good fluffy blending brush, a flat shader brush to apply the shadow and a brush to smudge the kajal. If you don't have that, a Q tip can also do the job. I've used my Coastal Scents brushes here.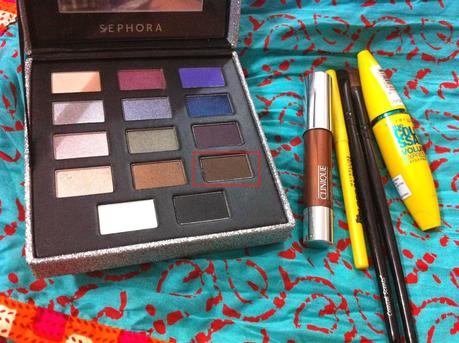 Now the steps :
1. Apply Fuller Fudge all over the lids and take it slightly higher than the crease. This pencil is really easy to apply and all I've done is basically color my lids with it. I have not used a brush or my fingers here.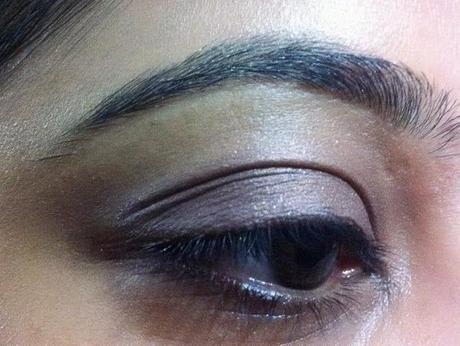 2. Pat the dark brown matte eyeshadow on your lids and then using the blending brush blend away both colors so that there are no harsh edges.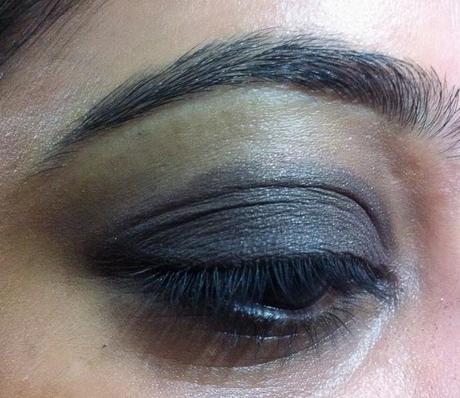 3. Once the shadow is blended, apply the kajal on your upper and lower lash line. The thickness of the line will depend on how intense you want your smokey eyes. If you want it really dark then apply a thicker line. If not, go for a thin one.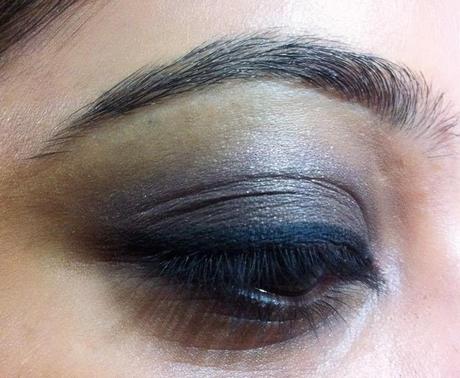 4. Use the smudge brush and smudge out the kajal concentrating on the edges. Don't go at it too hard else nothing will be left. About 2 strokes should be enough. Also smudge out the kajal on your lower lash line.
5. Apply two coats of mascara and voila you are done! Can it get easier than that???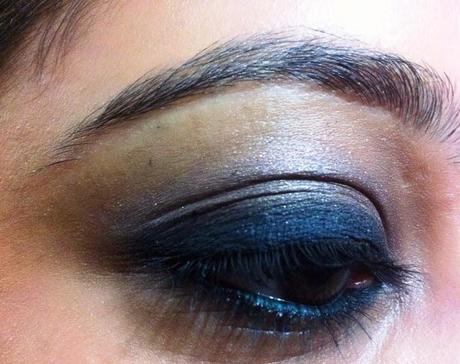 Would you like to try this look? Let me know in the comments below :)