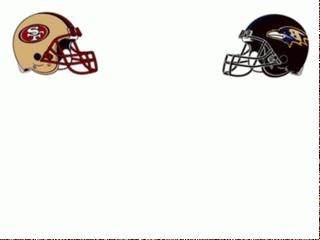 A gazillion slices of pizza, billions of chicken wings, and at least 7 million pounds of avocados signal that it's Super Bowl day... today!
Football, America's most popular sport is the most watched television event. 
And social media-wise, as of 5:00 PM Central Standard Time there were 23k Super Bowl-related tweets per minute on Twitter. It is estimated that somewhere in the vinicinity of 179 million people throughout the world will watch the Baltimore Ravens and the San Francisco 49'ers go head-to-head for the championship trophy, of which the numbers are being reported to be up; last year 172.5 million viewers tuned in. 
How big are those Super Bowl numbers?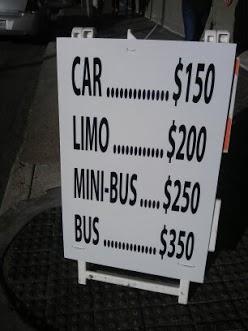 Super Bowl XLVII Parking Prices
I'll put it to you like this... the NBA (National Basketball Association) Finals netted 12.5 million viewers, and the Academy Awards "2012 Oscars" telecast brought a viewership of 39 million. You get the gist. 
What this suggests is that this big time television show is one of the top consumer-spending annual events. The
National Retail Federation
 state that Super Bowl shoppers will spend $12.3 billion (yes, that's billion) dollars on food, electronics, and other kinds of ballgame gear. 
The same figure for 2012 was $11 billion which tells us that the Super Bowl is certainly big business. 
It's being suggested that the numbers are up because the 49ers and the Ravens, both being widely popular football franchises, haven't qualified to go play in the Super Bowl in many years. The Ravens played in the Super Bowl in 2000 and the 49er's have seen a Super Bowl since 1994. With the popularity of these two teams being mega-huge, around 17 million fans will likely buy team apparel and accessories; of which these numbers are up, too, from the 14.8 million spent last year. 
Beyonce - Super Bowl XLVII Hallftime Full Performance
Super Bowl Food Statistics
The top stats are based on the money spent on Super Bowl food. 
Did you know that Super Bowl Sunday food is second to Thanksgiving Day dinner, consumer spending-wise? 
And what's most popularly served are chicken wings, pizza, and chips with various dips. It's estimated that 1.2 chicken wings will be eaten today, according to the National Chicken Council and that number isn't as high as it was last year, probably due to the price of chicken going up. Wing prices are up 26¢ from last year, with wings selling for roughly $2.11 per pound.
Today, Super Bowl Sunday, is a big business day for pizza restaurants. Papa John's raked in 8 million last year, and Dominoes Pizza expects to sell 11 million. Last year food stats include: 79 million avocados were eaten in guacamole dip served with tortilla chips, and 11.2 million pounds of potato chips were consumed. I wish I could report Super Bowl party stats, but those figures are next to impossible to ascertain due to the many "mom and pop" catering and party operations, independently-owned catering and party planning companies, and organizations like the National Catering Association not reporting any information about this big day of football. 
What are you doing to celebrate Super Bowl Sunday? Or, maybe I should say, what did you do to celebrate Super Bowl Sunday? Leave it in the Comments below. 
Sponsor of the Month
*****
I do this... I write to help to create to opportunities for all who choose to pursue their passion to have parties almost irregardless regard to economic constraints.
I think if we keep talking about the cost of parties (I write blog posts, you write comments), together, maybe we can break down some of the party industry's price barriers and shame some of the people who've taken your money and delivered a poor quality product right into growing a conscious and treating you right (nice thought, huh?).
Opportunities to be inspired about parties are everywhere. Yet, people looking out for your wallet are few and far between. My goal is to inspire you, causing you to question the way things are that have been the status quo for too long. When we stand together and speak up, we can be a powerful force.
Let's keep the conversation of change going. Because in the sea of everyone talking, one voice is a whisper... several voices are a scream.
Leave a comment and share your thoughts, ideas and suggestions below. Remember to be as specific as possible because what you have to say helps us all.
Always... be encouraged and encourage others too,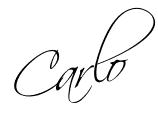 "You're imperfect, and you're wired for struggle, but you are worthy of love and belonging." - Brené Brown
Image source: Google+
Super Bowl food, super bowl food menu, super bowl healthy food, super bowl food facts, super bowl food commercials, super bowl food it's, super bowl food recipes, 
super bowl 2009
food, vegan super bowl food, super bowl food seven, super bowl food while, super bowl food statistics, super bowl food network, super bowl food 49ers, super bowl food party, super bowl food game: Technorati Tags


>>Your Email Address... No Spam. I Promise." />
Special Offers for Cater-Hater Subscribers!
>>Your Email Address... No Spam. I Promise.';} " name="email" value=">>>Your Email Address... No Spam. I Promise." id="awf_field-35516496" onfocus=" if (this.value == '>>>Your Email Address... No Spam. I Promise.') { this.value = ''; }" type="text" class="text" tabindex="500" />