I've been testing a lot of shampoos and conditioners recently from brands like Dove, Clear, and L'oreal and while all of them are quite good, the one that tops my list right now is the new Sunsilk Radiant Shine Shampoo and Conditioner. 

Sunsilk Radiant Shine

 has been created by the in-house expert team in association with the internationally renowned shine expert for hair, Jamal Hammadi; who is also known for his natural approach towards achieving healthy and long lasting shiny hair.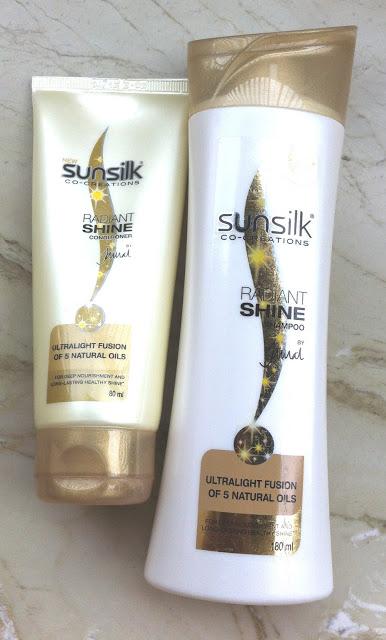 The Radiant Shine range 
has ultra light fusion of oils from ingredients famed for their beneficial effects on hair – 
Argon, Jojoba, Camellia, Almond and Olive
. So a lot of very good stuff for the hair! I'm not getting into a lot of details about how the products look because its the same old Sunsilk bottle. This one is just in the colors white and gold. I like the floral fragrance but disappointed that it does not last for a long time after washing off.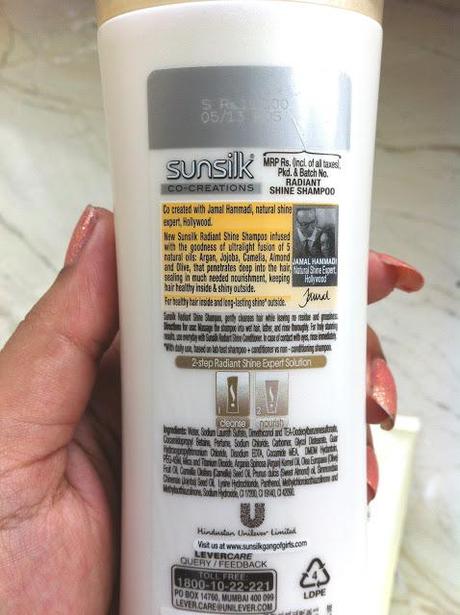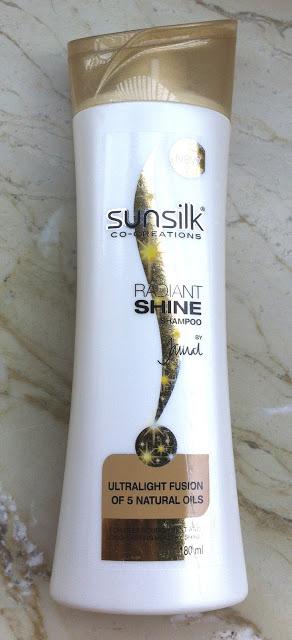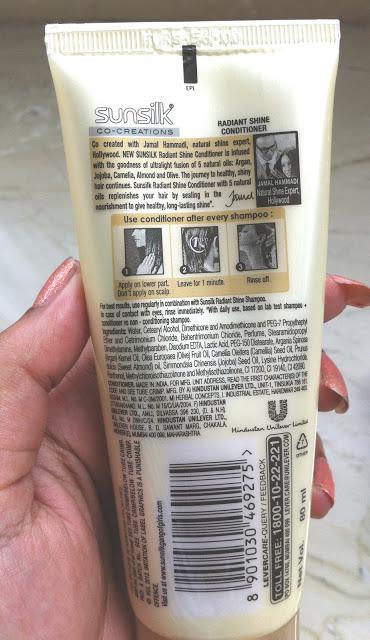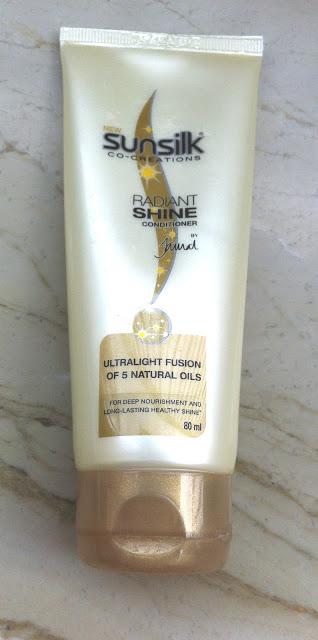 Even though the Radiant Shine range has a mix of very beneficial oils for the hair, this is by no means chemical free. It's loaded with chemicals so if you are a 'natural' girl, this range is definitely not for you. I am ok with all the sulfates so don't mind using shampoos and conditioners that have them. Both the shampoo and conditioner have a slightly thin and runny consistency, the shampoo more so. You only need a tiny amount of the shampoo and it lathers very well and rinses off easily too. I've been using both the shampoo and conditioner together and I like how soft and shiny they make my hair. I won't really say that it's very moisturising but yes in terms of adding shine, it does its job. I also like that it does not weigh my hair down and I've also not seen any hairfall after using these. 
The Sunsilk Radiant Shine Shampoo and Conditioner is priced at Rs 112 for 180 ml and it's a good option to try if you have normal-oily hair type. It does work to give that visibly glossy look to your tresses. For those with very dry hair, I would not recommend because its not particularly hydrating if but you are going for the shine, follow it up with a good moisturising hair mask. 
Have you tried the Sunsilk Radiant Shine range?
P.S - PR Sample. Review 100% min

e.