Minneapolis is known as the City of Lakes, and when springtime arrives Minneapolitans come out in droves to walk and ride the trails around its famous Chain of Lakes. Lake of the Isles Parkway is a popular place for people to be out walking, jogging, biking, roller-blading, strolling with kids, running with dogs...out enjoying spring, Minnesota style!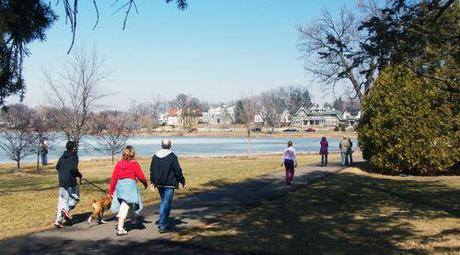 Lake of the Isles is actually an engineered lake, created in the early 1900's by dredging what was originally a shallow lake and marsh. I always think it feels much bigger than it is as you walk around its 2.86 miles of shoreline because of the irregular shape created by its long north arm and its two islands, which are protected wildlife refuges containing virgin woods. In the summer the lake is often dotted with canoes.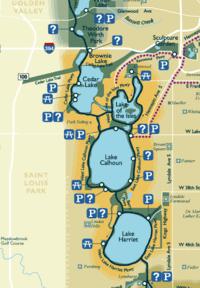 The Minneapolis Chain of Lakes Regional Parkwith its 13.3 miles of scenic trails has about 5.5 million visitors each year, and is part of theGrand Rounds National Scenic Byway. Surrounded by some of the city's most beautiful homes, it is a great place to enjoy the scenery...including both house and people watching!
Lake of the Isles is bordered by the Kenwoodneighboorhood on the West, Lowry Hill neighborhood on the north, and East Islesneighborhood on the east. The Lowry Hill East neighborhood, commonly known as'The Wedge', is just a leisurely walk from Lake of the Isles.

Sharlene Hensrud, RE/MAX Results - Email - Minneapolis Realtor