Doesn't this shift is season makes you miss the Ice Creamy evening promises that summer brings along? It does for me. You can save these add-on things for the next season, or try it right away while you still can. Add any or all of these to your ice cream, and let yourself melt in bliss.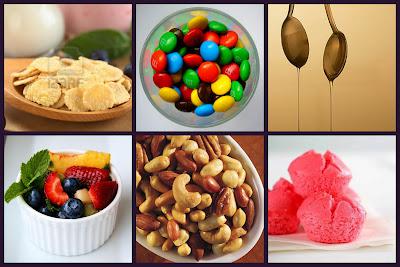 Flavored Corn flakes - there are many varieties available like Mango, Strawberry, and Honey
Nuts - Almonds, Walnuts, Raisins, Peanuts 
Syrups - Chocolate, Kiwi. You may use honey too.
Gems (Indian version of M&Ms), or grated chocolate 
Dry Cake (Plum tastes wonderful)