The sun has been fabulous these past few days and I have had the afternoon of work so I've been out enjoying the sun while I can. I have definitely caught the sun and I need to get some moisturiser on pretty soon. I attempted a bit of fun with my camera and had a play around with the self timer again, if nothing you get to see a bit of my garden.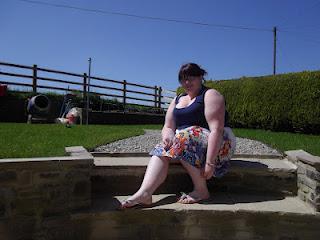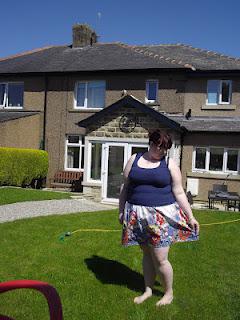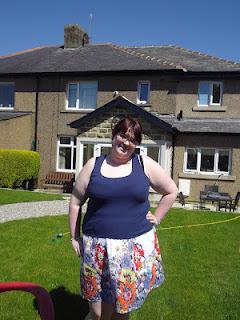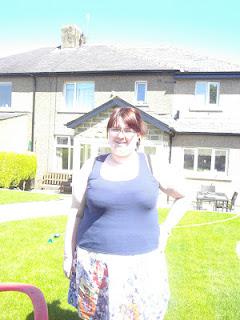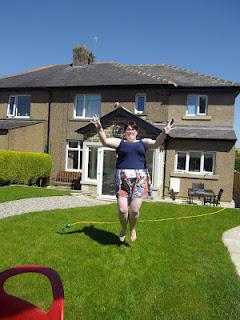 I got a bit excited and decided to try catching a jump on camera.
I've noticed these past few days that I don't have much in the way of summer clothes never mind clothes which are suitable for work. The skirt I wore today is one I got as an impulse buy in Asda last summer when I went away. I think I only wore it twice last summer and I don't think it'll be out much this year either as I'm not overly keen on it, but hopefully I can pick a skirt or two up this year.