When I spotted this dress in a magazine, my first impression was cold,  to me the dress was like any other black and white dress. But as I re-spotted it in a few other magazines, it kind of grew on me and I started to like it and eventually bought it online. There was nothing extraordinary about the dress, it was still a black and white dress, but what would a girl do, when the shopaholic side of her split personality takes over......lol ! 
Anyways, when the dress arrived, my reaction was again bland. I wasn't sure of how promising the dress would be, so I packed it back for return. There was nothing wrong with the dress, the fit and length was great, but I didn't really need another black and white clothing item, which I could only wear in the summer. Owing to it's breathable eyelet pattern, it's a summer fabric that wouldn't transition well into the cooler months. Therefore I decided to send it back to the store. 
But last weekend, I was attending a few kiddie birthdays, and like any damsel's closet woes on any given day, I had nothing to wear. Despite the overflowing situation of my closet, I felt there was nothing appealing.  As I was scouring through my closet, my eyes suddenly got fixed on the enclosed box which held this dress. I knew right-away that this dress was not going back to the store, but was coming to the parties with me. Without wasting a second I ripped open the package and.......... rest is history........... !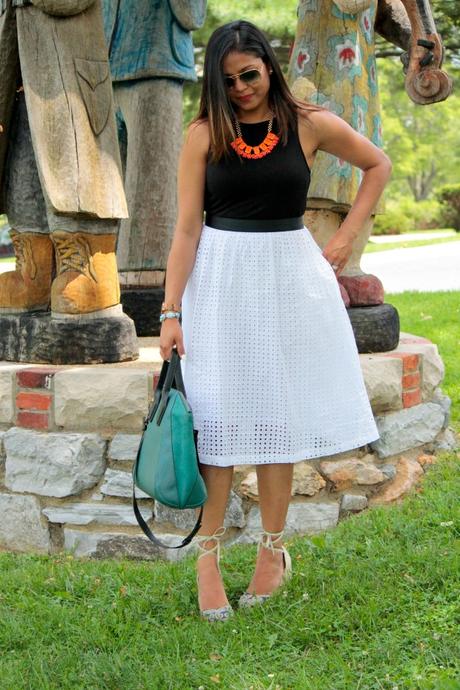 dress-
Dress Barn
sold out ( similar one , two, three ) wedges-
Tommy Hilfiger
( similar ) bracelet-
Your Bijoux Box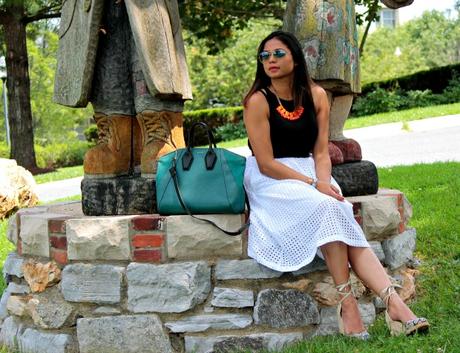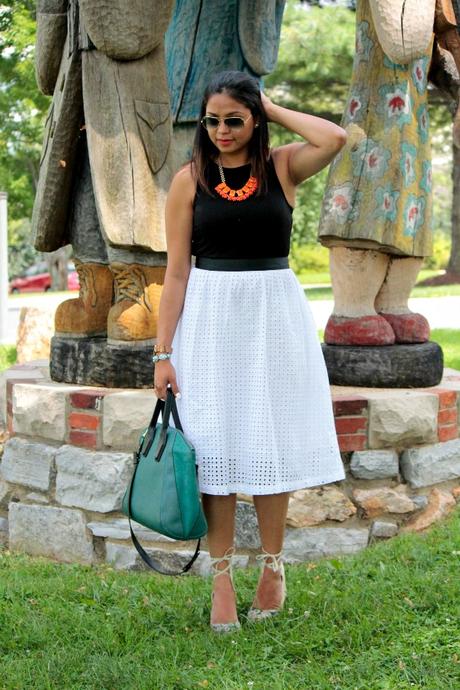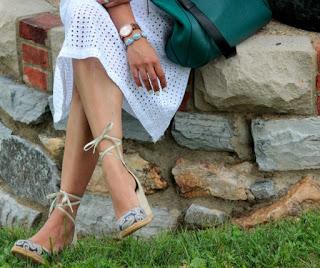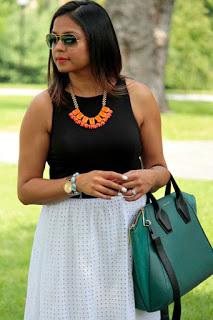 Have a great day and thanks for stopping by.
XO