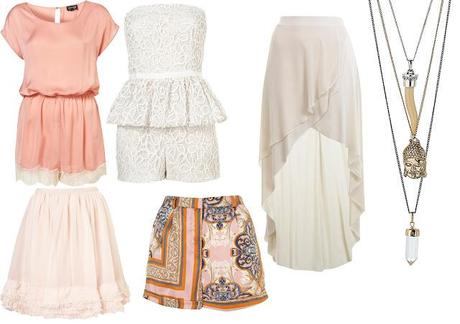 Peach Dress
Lace Jumpsuit
Hem Skirt
Shorts
Maxi Skirt
Necklace
I'm really into creams and peaches with some added detail, this summer. I really need to get myself some patterned shorts (preferably these as I can't see my life without them).. I've wanted one of these skirts for a LOOONG time but never purchased because my mom thought "they looked funny" but maybe the time is now to buy one, seeing as this is pretty remarkably priced at £25 from Miss Selfridge.
I'm off on holiday in 32 days! It doesn't feel that near, but I cannot wait! I'm in need of a lot of female company, drinks and partying!
Are you off anywhere nice this Summer?