To be honest, the title of this post is a bit deceiving. Some of these items are more likely perceived necessities but a girl has to dream. We have four weddings on our calendar between May and July. I've lost weight over the last year and all of my dresses are too big. That's a beautiful thing but it's also challenging. Most of the weddings have some sort of outdoor element to them, which means stilettos and long gowns are out. Weather can change from warm to cool at night, so I will need some versatile options. In addition to the wedding, there will also be a few events surrounding some of the weddings. I'll be traveling to all of them. Three are out of state. I want outfits that pack well and will still look great. Challenge accepted. I went searching for some inspiration.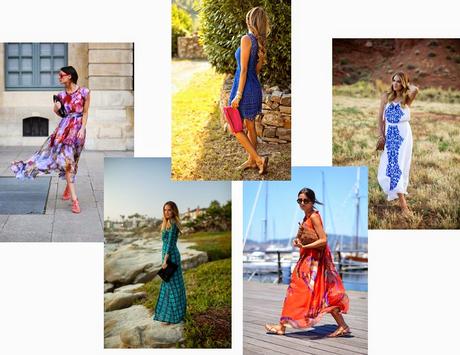 photo credits: Fashion Vibe, Gal Meets Glam, A Little Dash of Darling
None of the weddings are formal but some are dressier than others. Some are extremely casual and frankly, those throw me a bit. I want to be dressed appropriately, per the couple's guidelines but I also want to look good. And I always err on the side of dressy. It never bothers me to be a little more dressed up than other guests. I prefer it over being overly casual. I found these three options.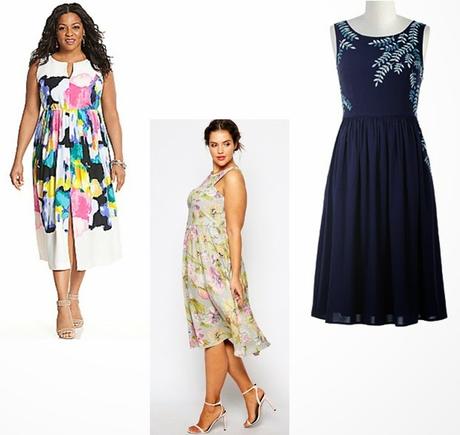 Lane Bryant (sold out online but available in stores) / Asos / eShakti
Each of these dresses will look great dressed up with heels and statement jewelry or dressed down with flats or flat sandals and
more simple jewelry. Versatility is always important to me.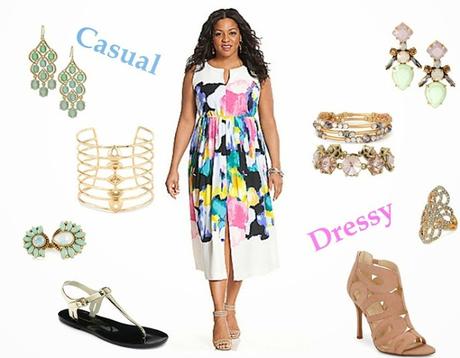 Jewelry by Stella & Dot / Shoes via Saks Off 5th