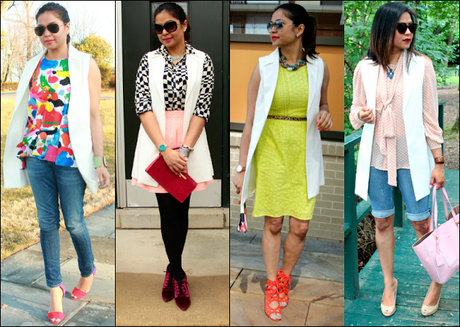 A white vest has become a must-have this summer, and why not it?: it instantly elevates any outfit without breaking a sweat. It looks and feels summer-chic. I bought mine a couple months ago and since then I have worn it pretty much every other week, four times on the blog so far. First time around with a pair of denim, then with a pink skirt, next with an eyelet dress and recently with a pair of denim walking shorts. 
Both the denim one's I am liking,  which ones do you like ?
Shop  key pieces from the looks. 
 

Have a great day and thanks for stopping by. 
XO