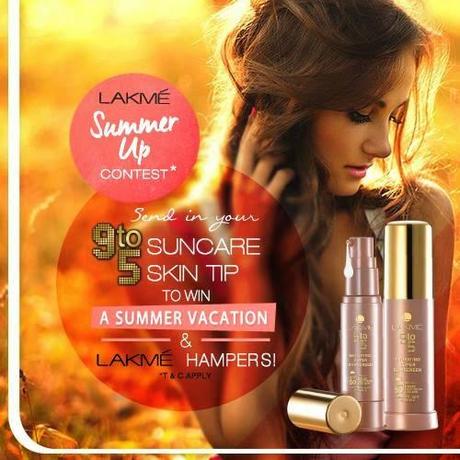 It is that time of the year when the harsh sun rays will try and damage your usually flawless and glowing skin. Travel during the summer months can be quite a pain especially for women who have delicate skin. Women then try to hide their summer damaged skin with makeup which does not help for too long. To avoid summer skin damage, taking a few easy precautions will help work wonders and give the clear road to a tension free outing in the sun.
Here are a few easy steps to follow before you step out this summer:
Cleanse your face more than once a day
Skin gets clogged with dirt easily when you're outdoors for long during summer. It is important to clean your face from time to time in the day to avoid dulling of skin.
Use a hydrating sunscreen:
Most women believe that using a sunscreen with high SPF is the best way to avoid sun damage but sadly this is not true. A sunscreen that helps in hydrating your skin, Vitamin B3 and Provitamin C is the ideal one as it helps in skin lightening, spot lightening and even toning. Try the new Lakmé 9to5 Hydrating and Mattifying Super Sunscreen with SPF 50 which gives your skin optimum protection against harmful UVA and UVB rays.
Avoid too much makeup:
Your skin is a lot more delicate during summer as compared to otherwise. Applying excessive makeup during the summers can further harm your skin and open up pores on your face. Try and use a sunscreen that also serves as a makeup base so that you don't have to do too much layering on your face
Double your water consumption:
Water is the best way to keep you hydrated. Sufficient consumption of water also helps keep your skin smooth and prevents it from suffering from blemishes and dullness.