Summer is the season for outdoor dining, beach holidays. However, also added to the fun is the awkwardness with sweaty feet. With the heat kicking in, closed toe shoes become less of an option. Changing summer footwear trends have however given us new options that will help up forget our adored ankle boots and done something unique. Give your toes some breathing space this summer with these 5 stylish footwear trends.1.

  

Foldable loafers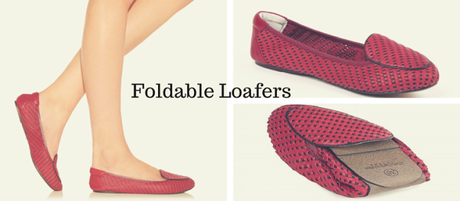 Weather you choose to admit it or not, foldable loafers make the perfect footwear in hot summers. They don't just look 'cool' but are very versatile. Foldable loafers are also not a new trend but have been in use for a long time now. Further, they come in a wide range of color and a highly flexible budget range. So, e it a casual evening or an office meeting, there is a foldable loafer that will suit your style and personality.
2.
Foldable slip ons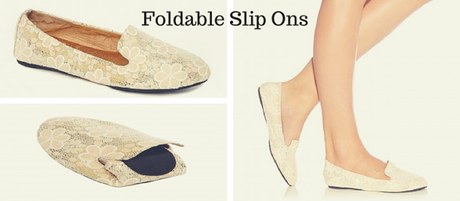 Marked by a high degree of convenience, foldable slip-ons are a common wardrobe item that you will find in any man's closet. Similar to foldable shoes, these slip ons are lightweight, versatile and come in a range of design options. Foldable slip-ons can further be paired with both denims and trousers, short and long.3.

  

Foldable trainers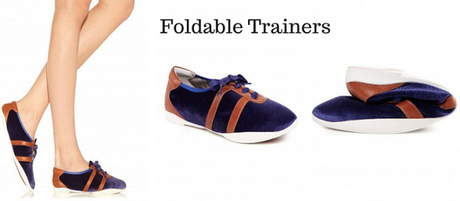 Another type of foldable shoe, these minimalist trainers again give you a wide set of options. Minimalist shoes, such as these foldable trainers have also been applauded for their injury prevention benefits across the globe. The best way to train naturally but avoid the risks of being barefoot, these trainers has easily reached the closet of every fitness enthusiast, man and woman. Further, they are available in a variety of designs and don't cost much.4.

  

Foldable sandals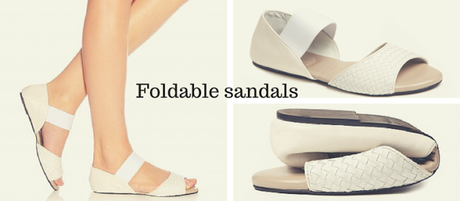 Give your feet, a much needed break by switching to foldable sandals after a long day at work. Convenient to be carried around, they can bring the much needed comfort when you don't need to look perfect for a meeting. Summers always take a toll on the feet and more so, when you have been wearing closed toe shoes all day long. These foldable sandals come as a relief and are available in a wide range of colors and style. Also, they don't cost much!5.

  

Foldable Boots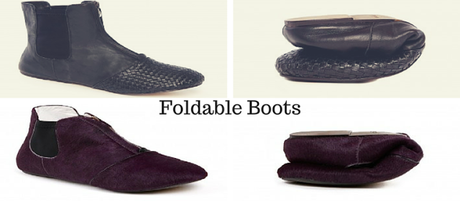 Finding an ultra minimalist, lightweight and wide toed boot is a difficult job but few stores offer it online. Having a boots that allows your toes to regain their natural form makes you walk more comfortably that getting tied up in fancy office boots. These foldable boots are very lightweight and allows you to come closer to a barefoot design. These boots have proven advantages of promoting increased mobility, better balance and healthy foot development. To be able to pack a pair of these in your office bag makes things much more convenient, especially in the summers!
No one wants to walk back home with a sore and paining feet. The kind of footwear you use can take a toll on your physical well being. This is especially true during the summers when closed toed footwear has been seen to cause irreparable damages and irritation. Switch to these more convenient options are live a free life! Foldable shoes are quickly becoming a style statement.