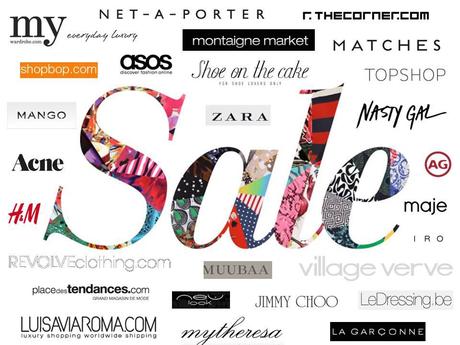 Every season I dream about the first day of sales, I'm like a child anticipating Christmas, I think about the day when I will be able to buy everything from my season's wish list. Well, I should know by now that in reality this is never what happens. The truth is that when the sales start I'm already lusting over the next season... This doesn't mean that I boycot the sales, it just means that I'll look for long-lasting pieces to take me to next seasons. So on my summer sale list I don't have neon dresses or espadrilles, instead I'll look for appropriate pieces that I will want to wear until the end of the year (but don't worry, if I see a pair of neon pink Pigalles with a 50% discount I'll still make an exception).
After taking a first glance of fall/winter collections, this summer sale I know I need to look for
black leather
(lots of it),
embellished tops
(specially if they are gold over black),
metallic shoes and bags
,
jeweled-color suede shoes
, mid-season
sweaters
, something
leopard
and fall appropriate jeans.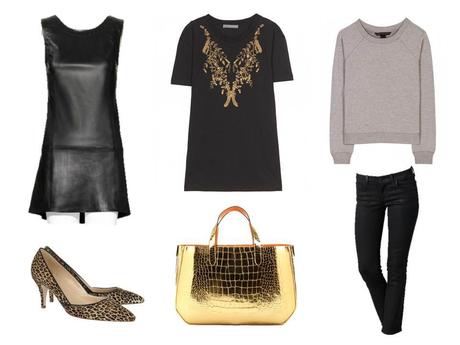 Leather dress (
theory
), Alexander Mcqueen embellished top (
my theresa
), Marc by Marc Jacobs sweatshirt (
my theresa
), J Crew leopard pumps (
net-a-porter
), Marc Jacobs gold bag (
my theresa
), J Brand waxed jeans (
shopbop
)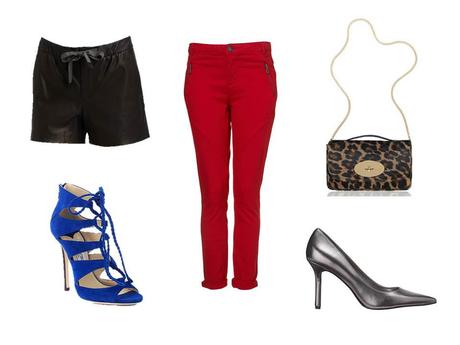 Vince leather shorts (
saks
), red jeans (topshop), leopard mini-bag (
mulberry
), royal blue suede shoes (jimmy choo) metallic pointy-toe shoes (
nine west
)
How about you, what will you look for during the sales ? Are you still thinking about your summer wardrobe or are you in the fall already ?
Have a great week my lovely readers !
xx Marta