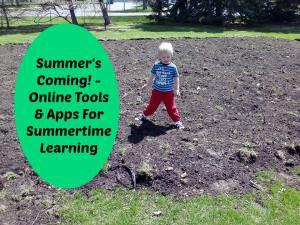 Summer is coming! Thank God! It was a long, harsh winter around here and even those of us who love the snowy months are relived to see the sun again.  Of course, children everywhere are starting to get ants in their pants as the days get longer and warmer. They know that the end of the school year is drawing close.
I recently got this note on my Facebook page: "Hello my favorite Hippie:) was wondering if you could suggest some good websites/books/material for public school kids to help them not lose all their edu-ma-cation during the dog days of summer…."
I am a big believer that summer needs to be a time for playing outside. Run around, be noisy, get dirty, make friends and enjoy every minute of it! I know the reader that sent me the note. I've driven past her house and seen her gorgeous little girls giggling like crazy and hanging from the trees like a troop of tiny blonde-haired monkeys. Summer months won't be wasted in front of the TV in that house, for sure!
Still, the occasional bad weather day or lazy morning indoors is inevitable.  These moments are the perfect time to sneak in a little educational refreshment. If your child loves the computer (and I haven't met many that don't) here are a few great tools that may inspire them to keep learning through the summer and hit the ground running in the fall.
Math Blaster
Cost: FREE – $150
If you've been around for a while you've probably read something I've written about Math Blaster before.  It is one of my most favorite online educational tools! It is one that we've used for well over a year now and my daughter hasn't grown tired of it and it continues to be useful.
The games are gorgeous and fun and exciting. The student has to fight off invading aliens and such by solving math problems.  They can also design their own avatar, raise a virtual pet and interact with other users.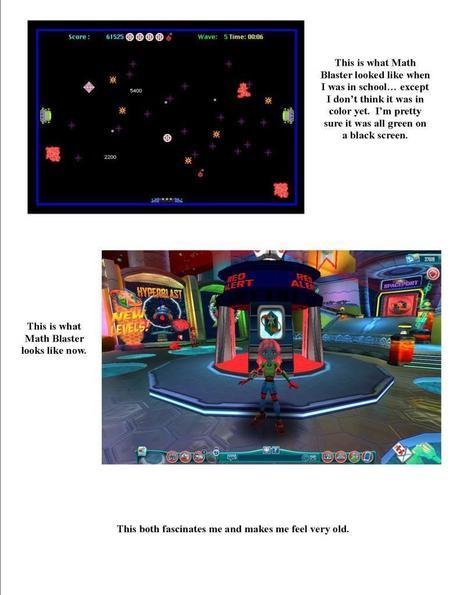 I worry a lot about allowing Sweet Hippie Daughter to do anything online that lets her talk to strangers.  Math Blaster's interactions are very limited.  They are forbidden to use their real names, ask questions like, "where do you live?" or use any number of words that could violate privacy or be construed as inappropriate.  If they try to do so a little "whoops! That's not allowed" warning pops up.
We used the free version for a long time and it was very nice.  SHD begged for the paid version so that she could have fancy upgrades for her character.  Eventually, she did some extra work and earned herself the $9.99/month subscription.  For $150 you get a lifetime membership but I have commitment issues. I married my husband for life.  Everything else I'll settle for month-to-month.
 Storia eBooks
Cost: FREE
I have not tried these myself, but Storia is a branch of Scholastic and I've never seen Scholastic put out anything that wasn't top-notch. You can't sign up for the reading program for a few more days yet, but my understanding is that the reading app is available for download on both apple and android devices as well as PCs at any time.
Storia is offering a free app and 5 free ebooks to help encourage kids to keep reading all summer long.
Scholastic is also offering a Free Summer Reading Challenge. There is an online tool for tracking your reading minutes and kids can earn points to win prizes.
Exploratoriam
Cost: FREE
Exploratoriam isn't so much a website as a gateway. It is a very user-friendly site that will guide young learners to all sorts of amazing videos and activities. Young learners (or old ones, for that matter) can find out more about the Mars Rover, check out cool optical illusions, see how science is being applied in real ways in urban design, and so much  more.
They also offer a list of great educational apps.
Reading Eggs
Cost: Up to $69 per year.
There are always free trials and deals on the website or being offered by various bloggers if you google for them.  There is also a 6 month subscription offer, as well as IPad Apps, CD roms, books, flashcards and other items that you can purchase at various cost.
Your child gets an avatar in this game that they can dress up.  The avatar has an apartment and travels to various places to shop for clothes, go to the gym, etc.  At each of these places there are items that cost "eggs."  (ie. furniture for the apartment, new clothes, a pet, etc)  In order to earn eggs the student can complete various tasks including reading, doing reports, spelling challenges and more.
If you're interested in more details, here is  my review.
GenZ Read Together
Cost: $4.95 for 20 stories or $19.95 for 100
GenZ offers "articles" on every subject from pop culture to ancient history.  Each segment includes a related YouTube video and an activity or puzzle of some sort to help kids retain what they've read. I can't tell you how many times in the past year I've said to my daughter, "Did you know that…" and she comes back with, "Yeah. I already knew that. I learned it on GenZ."  It is well worth the small price!
You can read my full review here.
Dolphy Games
Cost: $9.99
*Please note that Dolphy has been a sponsor on this site but this mention is NOT sponsored. I just wanted to include them because I think they have a great product*
These games are primarily for very young children – pre-K through 1st grade. They are great! Each game is personalized with your child's own name. The instructions are instinctive and easy to follow. The images are bright and colorful. The sounds are engaging and your child can't help but learn while they are playing.
You can read my full review here.
Khan Academy
Cost: FREE
Khan Academy is not a game, but an online school. If your child is interested in a certain subject or needs to brush up on a specific skill Khan is sort of like the cool, interactive, online version of school worksheets.  They cover every subject and I do mean every subject… from ancient art to philosophy to the ins and outs of Obamacare. Also reading, writing and arithmetic.
Hopefully these tools will help keep learning fresh all summer long. Just don't forget to enjoy the sunshine while it lasts!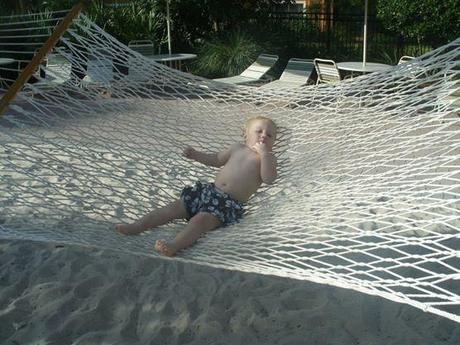 Are you, too, seeking to save the earth, promote world peace and raise productive citizens without expending too much effort?
Why not follow Lazy Hippie Mama  by email, Facebook, Google+, Twitter or Instagram to get all the updates?
If we work on our goals together, they may be a little easier to achieve!