To me, Summer makeup is all about looking clean, fresh, and classic. Let your skin be in its most comfortable and raw form and don't be afraid to play with a little bit of color! Add a splash of blush or a fabulous lip color. Here is my take on the summer makeup trends...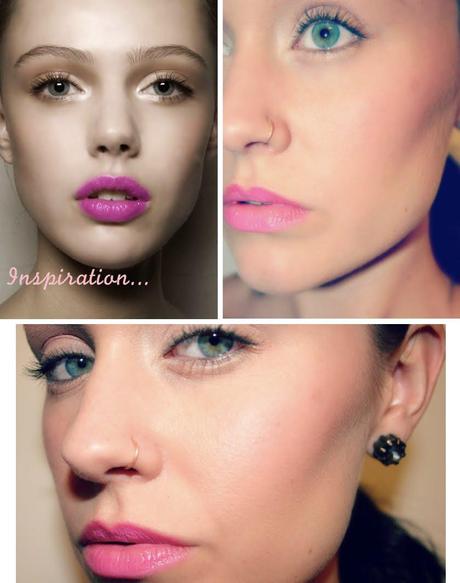 Products Used
FACE
Bobbi Brown Skin Foundation
Bobbi Brown Bronzing Powder
Bobbi Brown Blush in Peony
Bobbi Brown Bronzing Powder
Bobbi Brown Shimmer Brick in Rose Gold
EYES
Bobbi Brown Gel Liner in Black Mauve Ink
Bobbi Brown Everything Mascara 
Bobbi Brown Eyeshadow in Champagne
LIPS 
Bobbi Brown Lipstick in Cosmic Raspberry
Bobbi Brown Lipgloss in Sailor
Moisturize: Start with freshly cleanses skin and follow by applying your favorite moisturizer and eye cream. I love Bobbi Browns Hydrating Face and Eye Creams. They hydrate the skin and have built in primers to help your makeup apply much smoother and lost all day.
Skin: Next I applied Bobbi Browns Skin Foundation. I love this foundation because it blends into skin effortlessly and doesn't lose coverage as it's blending. This foundation truly lives up to its name! It looks just like skin and doesn't make me feel like I look too made up and I'm always happy with how my skin looks through out the rest of the day.
Contour: For a warm and beautiful summer glow I take Bobbi Browns Bronzing Powder and contoured the outer area of my entire face and neckline to make my cheekbones and facial features pop. To top it off I take one last pop of bronzer and softly pop it along the front of my forehead, front of my nose, and apples of my cheeks to give the allusion of sun kissed skin. Not too much though! You don't want your bronzer to over power your blush. If you are skipping blush, you can go a little stronger with the bronzer.
Color: Next I took my absolute favorite Bobbi Brown blush, Peony, and popped it on the strongest part of my cheekbones right underneath the outer corner of my eyes using a large fluffy blush brush. Once the color was of my brush I continued to buff until the blush was blended and there weren't any harsh lines.
Highlight and Eyes: A shimmer Brick from Bobbi Brown is one item EVERY woman should own. I topped off the high planes of my face with the Bobbi Brown Shimmer Brick in Rose Gold to give my skin an extra touch of summer! My skin already has a dewy glow and I couldn't resist adding more.
When it comes to the eyes you have lots of options...
1-

  

A simple layer of mascara
2-

  

Mascara and very natural looking false lashes for extra body an length
3-

  

Mascara and a simple natural shade of eyeliner
4-

  

Mascara and a winged liner
5-

  

Mascara, winged liner, and natural false lashes
Get creative and take it a dramatic as you'd like while still achieving that natural and effortless look.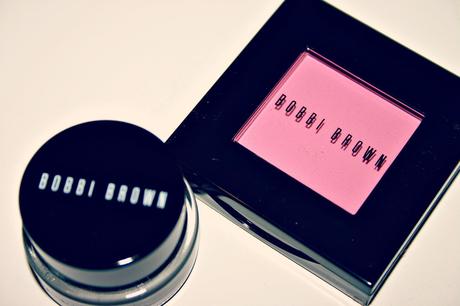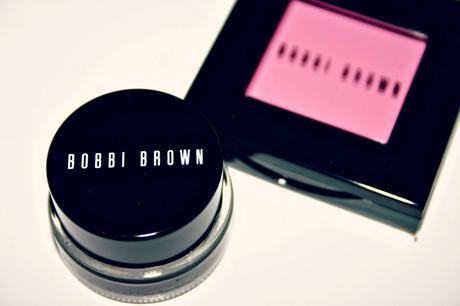 Last but not least, lips. And in my opinion the most important feature for this look. If you have…
Blue Eyes: Choose a beautiful Hue of Coral and Orange. Whether it's a Tint, tone, or shade you're sure to make your eye color stand out the most.
Green Eyes: Choose a stunning hue of purple. A light lilac for those afraid of color or a vibrant plum for those looking to make their lips pop will work.
Purples really amps up Green eyes and make a stunning statement.
Brown or Hazel Eyes: Choose fun shade of pink or rose. Going soft yet bright is my top suggestion for this eye color. It will bring out any yellow or gold hues in your eyes and pink looks good on everyone.
I hope this helps you get on track for your summer makeup looks and I'd love to see what you guys put together!
Here are some of my current Wish List Items from Bobbi Brown.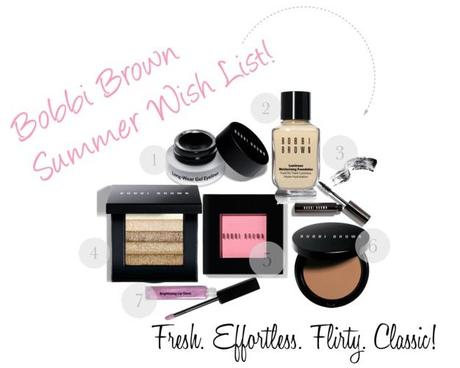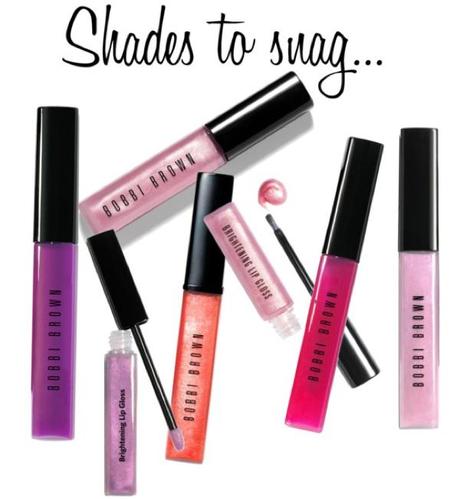 All of these wonderful Items can be purchased at your nearest Harrods location or online at Harrods.com. 
You can follow the Harrods Facebook page -----> HERE and keep up on fashion trends, beauty inspirations and 
lots lots more with them on Pinterest ------> HERE.  
What is your current favorite makeup trend? Comment below! I'd love to chat makeup with you. 
Lots of love and I hope you have an amazing weekend.