TLC's hit series
What Not to Wear
draws on the personality and talent of fashion experts Stacy London and Clinton Kelly to convert participants from dowdy to dashing. But, hair stylist Ted Gibson and makeup artist Carmindy add the finishing touches that complete the change.
Aside from all of the fabulous clothes, hair stylist Ted Gibson and makeup artist Carmindy are transforming these hidden beauties into glowing gems! Every week on What Not To Wear, they offer their clients advice on what looks fit them best, giving them the top beauty tips to help complete their transformations. Now, Carmindy and Ted are offering tips for your readers! Ted and Carmindy have a plethora of tips available for your readers, ranging from top hair and makeup trends for summer to how to keep your skin and hair looking young and fresh.
Ted has styled the locks of Anne Hathaway, Renee Zellweger, Zoe Saldana and the fashion houses Chanel and Prada, just to name a few. Meanwhile, Carmindy has worked for several renowned publications such as InStyle, Elle, Marie Claire, Cosmopolitan, Self, Vogue, GQ, Essence, and Details.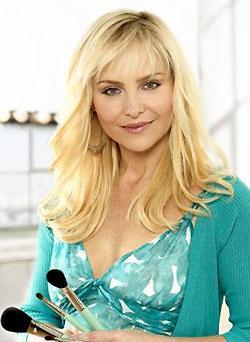 Summer Makeup Tips from WHAT NOT TO WEAR's Carmindy
In hot weather, switch to powder shadows and blushes that won't melt off your face like creams will.
Use waterproof eyeliners and mascaras to keep from smudging in hot weather.
Keep tinted lip balm with SPF handy to keep lips moist and soft in the heat.
Add a few drops of liquid bronzer or a foundation a few shades deeper to your usual foundation to match your new (self-tanner) skin tone.
Keep blotting papers handy at all times to absorb oil and shine.
Stay away from dark eyes and lips and opt for corals and pinks to play up tanner skin.
To apply powder bronzer correctly sweep it on the temples, along the sides of the face and under the cheekbones for a faux glow that natural contours your face.
WHAT NOT TO WEAR airs on Tuesdays at 9PM ET/PT on TLC