If your wedding is this summer and you haven't booked your honeymoon yet, I'd say it's time to get moving! You should know by now your date, time, and venue, which means you shouldn't have any trouble at all choosing precisely what honeymoon you'd like to go for. Unfortunately, in this day and age, booking last-minute is very variable, so you'll need a lot of courage to wait longer than this – especially in the busy summer months! So, booking ahead is clearly the way to go.
Now, your next question is, where to go? The UK will already be at least fairly warm in June, July, and August, so you won't necessarily be craving the sun, but you will probably still want nice weather and plenty to do. Luckily, the summer months are among the best to go on a safari. The Wildebeest Migration starts in July in Kenya, so safari beach is a very enticing possibility. Pairing Kenya with Mauritius or the Seychelles can pretty much guarantee you an awesome honeymoon, especially with a touch of luxury. Some camps can be very provincial, so it's important to ask about things you wouldn't consider otherwise – like bathroom facilities and showers! You can definitely get luxurious accommodation, so ensure that this is precisely what you book.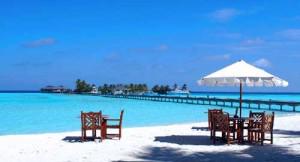 Other great choices include much of the South Pacific. Fiji, the Cook Islands, and Tahiti are all perfect August choices. These are all perfect beach options, and Fiji and Tahiti in particular have tons of culture for those who'd like to learn and experience – a growing trend – as well as relax. If you're looking to save a little, this is also a good month to go somewhere off-season. A lot of the more popular holiday choices, like the Maldives, slow down in the summer months as rainy season hits. The best kept secret about this is that rainy season isn't what you'd imagine. While it's a risk, most often you'll end up with gorgeous sunny days and the occasional rain shower, and a price that means you'll be able to afford the honeymoon you've always dreamed about.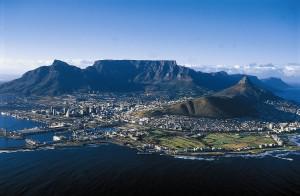 If you're fancying something a little bit different, South Africa could be the perfect choice for you. While it will be winter, and thus a bit chilly, much of South Africa's appeal has little to do with weather. Snuggling up in luxury accommodation, dining out in Franschhoek, or climbing up Table Mountain are excellent options, and knowing that there will be fewer people about due to the fact that it's technically winter could make for an excellent honeymoon escape. Interestingly, it also means a South African safari is a more viable option, because the sparse winter vegetation makes the animals easier to see, and they're more likely to be spotted at waterholes.
Summer weddings are among the most popular here in the UK. Ensure your honeymoon is just as special as your big day by choosing a honeymoon destination that will deliver precisely what you deserve.