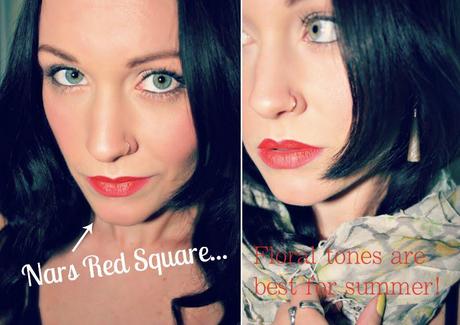 One of my absolute favorite products on the market is Nars' Velvet Matte Lip Pencil in Red Square. SO GOOD! I love that it takes two seconds to throw on, holds better than most other lip products, and it has just the right orange to red ratio. I am loving floral tones for summer with very soft skin and minimal makeup. Show off those fun lip colors ladies!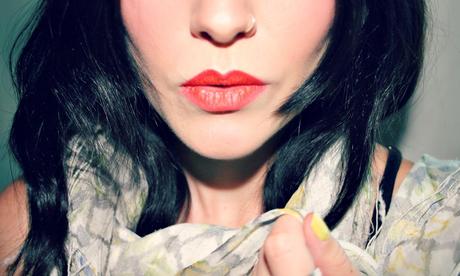 I very purposely lined the top lip and left the bottom lip super soft. I even blended it with my finger to remove some pigment so that the top lip is darker than the bottom. Give this fun technique a try with any color you desire! Tomorrow I'll feature a blue under toned red so you can all see the difference in how shades play up your skin tone and eye color. 
p.s. I'm completely obsessed with this floral scarf I bought a few years ago. Perfect as a summer head wrap as well.