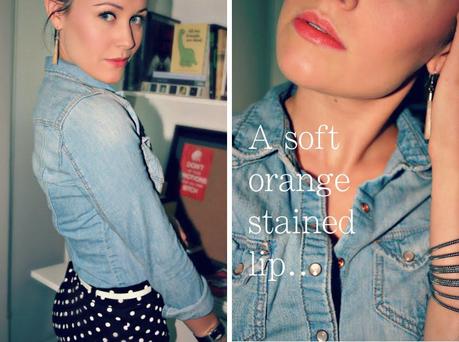 To continue my love affair with rocking killer lipsticks during the summer, I bring you Morange an Amplified lipstick from MAC. In the first set of photos you see this lip color applied as a stain. One of my favorite techniques for this shade is to apply the lipstick in a full coverage, let it sit for 10 minutes, then heavily blot it off. You shouldn't be able to feel any product on your lips, you should be left with a faint touch of a fun vibrant hue. This technique is great for those who are intimidated by vibrant colors are those who usually reach for their chapstick! In fact, if you wear it this way I highly recommend you apply your chapstick over it to keep your lips looking hydrated.
Now, how about a little color?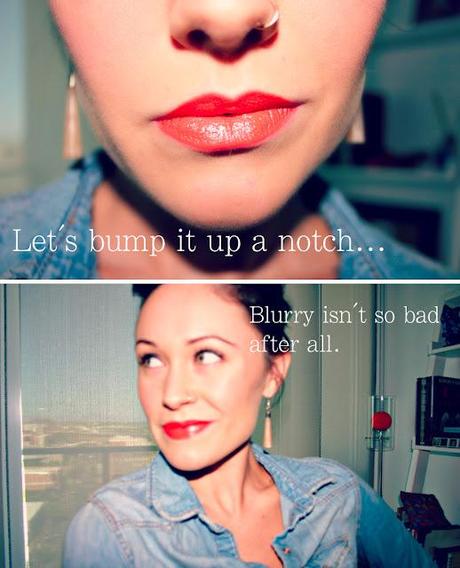 Now this is my kind of lipstick. 
Summer Makeup=
1- Fresh Skin with a soft contour
2- A soft baby coral blush that brightens the cheeks
3- A highlighter used on the cheek bones, brow bone, inner tear duct, bridge of nose and bow of the lips
4- A soft yet filled in brow
5-Solid bold mascara
6- A strong yet subtle dark brown eyeliner smudged out with a taupe eyeshadow
7- A bold lip!
I love Morange. I love MAC's Amplified lipsticks. The first 4 lipsticks I ever purchased from MAC were: 1- Vegas Volt, 2- Impassioned, 3- Chatterbox, 4- Morange.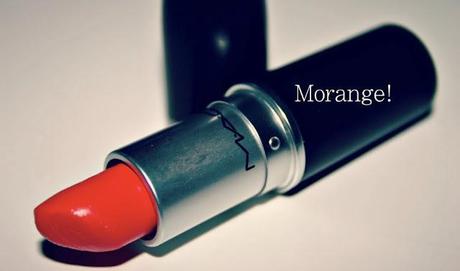 {My afternoon wouldn't be complete without a little espresso pick me up out of my orange mug!}