I'm sitting in my dining room and its like residing in a holiday home in the south of France.What glorious weather!My palms already have that vaguely familiar smell of suncream.
Speaking of summer this is the most perfect summer color.Like my weakness to lipstick another is coral.Coral anything. Every summer ill purchase yet another coral item
When I saw the Essie stand had arrived at my local Boots I was spoilt for choice.Till now Id actually never owned a full size Essie bottle.....the ordering and waiting bit never appealed to me just for a nail varnish hit.So seeing them all presented in perfect color order I felt like a child in a sweet shop.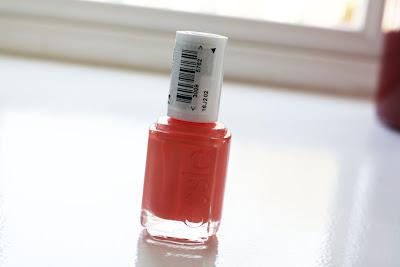 This is Tart Deco. A beautiful vibrant coral.I cant help but think how brilliant this shade will look when I get my summer tan.The color may I add is much more vibrant than I could show in the pictures.If your heading to Boots or Superdrug anytime soon its well recommended for a visit.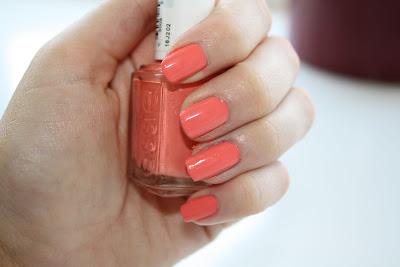 The formula is long lasting, I can get a good 3 to 4 days with minimal chips.Essie's color ranges especially the pastels are shades Ive never seen before on the high street.
They retail at £7.99 and are available in Boots and Superdrug
Wishing you all a wonderful day in the sun.Things are looking good for this weekend!
What is your favorite Essie Nail Varnish?