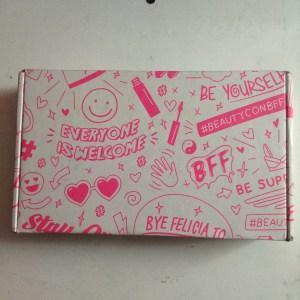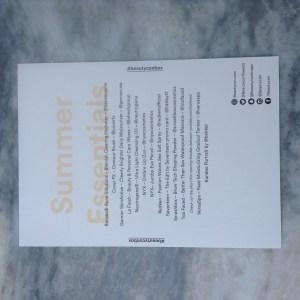 My Summer BeautyCon BFF Box is here! It is a relatively new subscription service and since I am addicted to subscription boxes, I had to sign up! The BeautyCon BFF Box includes beauty products and accessories! Each box is valued at over $100! I think this box looks so fun.
Cost: $29/every 3 months or $99 for the whole year!
Shipping Cost: $6.99 to the US only!
Bonus: Use Code BESTIE5 to save $5 off your membership!
---
FIRST IMPRESSION:
The box was cute with the checker pattern! I also loved how well it was packaged. I think this subscription is geared toward teens, but adults can love it too. I know I sure love it! I couldn't wait to dig in and see what fun stuff I received! It was packaged so amazing this month. I totally got a kick out of the "perfect unboxing" instructions. I totally failed because I tore into it and didn't have the best lighting! PS this box was a collaboration with Youtuber Kandee Johnson. I love her and was really excited that she was the collaborator.
---
REVIEW OF ITEMS: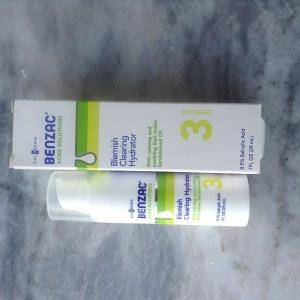 Benzac Acne Solutions Blemish Clearing Hydrator ($7.15)
This is a FULL SIZE! I don't have acne so I might give this product away or use it as a spot treatment.
---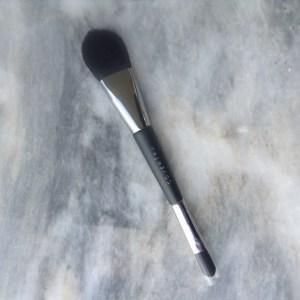 Cover FX Contour Brush ($38)
I will never be disappointed in receiving brushes. This one item alone is worth more than the box. It feels so soft and I can't wait to use it!
---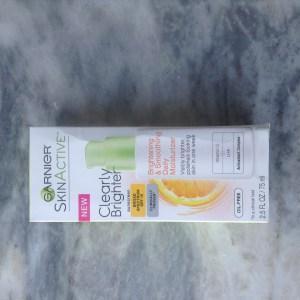 Garnier SkinActive Clearly Brighter Daily Moisturizer ($11.65)
This is a FULL SIZE! I have used this moisturizer before and really liked it. However, I have so many moisturizers right now so I will be giving this one away.
---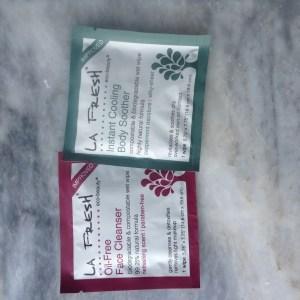 La Fresh Beauty & Personal Care Wipes 
These are samples. I have tried these before and they are okay. I will be saving them for traveling.
---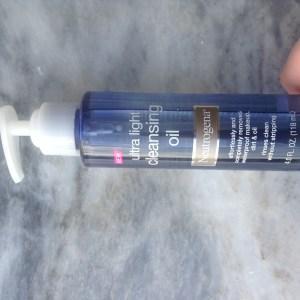 Neutrogena Ultra Light Cleansing Oil ($9.99)
This is a FULL SIZE! I love cleansing oils and I have never tried this one. I have heard great things about it and I can't wait to try it!
---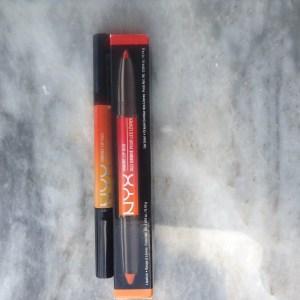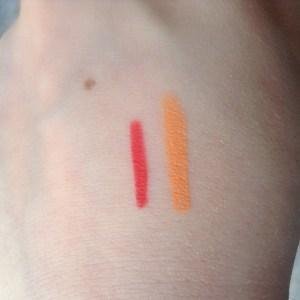 NYX Ombre Lip Duo in Peaches & Cream ($12)
This is a FULL SIZE! I have been wanting to try these and am so excited on was included in the box. I can't wait to try it!
---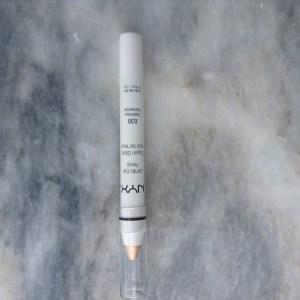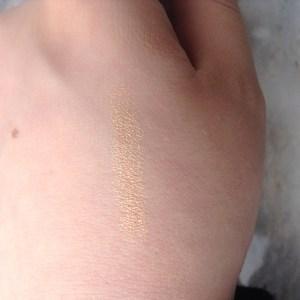 NYX Jumbo Eye Pencil in Cashmere ($4.50)
This is a FULL SIZE! I love NYX Jumbo Pencils and this shade is gorgeous. It can also be used as a cream highlight. I can't wait to create looks using it!
---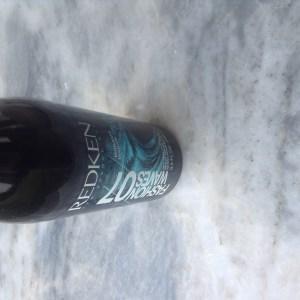 Redken Fashion Waves Sea Salt Spray ($19)
This is a FULL SIZE! I have so many sea salt sprays thanks to subscription boxes. Redken is a very awesome brand so I can't wait to try their sea salt spray!
---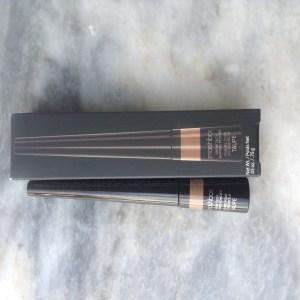 Smashbox Brow Tech Shaping Powder ($25)
This is a FULL SIZE! I am all for anything brows! I have heard mixed reviews on this product. Nonetheless, I am excited to try it and see how it works for my brows.
---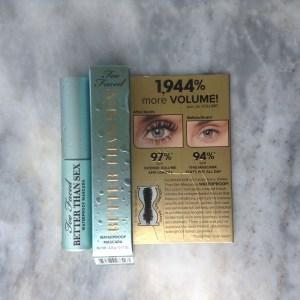 Too Faced Better Than Sex Waterproof Mascara
This is a sample size. I love the original Better Than Sex mascara so I am excited to try the waterproof formula. The packaging is so awesome and textured. I love it!
---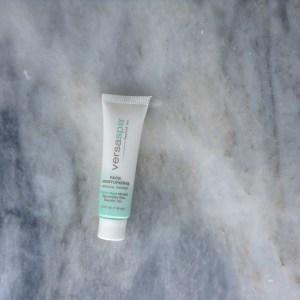 VersaSpa Face Moisturizing Gradual Tanner
This is a sample size. I am not sure if I will try this product. I don't really want my face tanned and not my body. I might save it for when I use a body self-tanner.
---
OVERALL IMPRESSION:
I really loved this BeautyCon BFF Box so much! It is probably my favorite BeautyCon BFF Box so far! I love all the FULL SIZED products!  I can't wait to use them all! I think it is awesome this subscription doesn't include just beauty items. I love all the variety. I really can't wait to try the brush, mascara, cleansing oil, sea salt spray, brow powder, and NYX products. Beautycon BFF really does not disappoint. I am in love! I can't wait to see what future boxes hold for BeautyCon BFF! What do you think of the box? Are you grabbing one? Let me know in the comments below!