As the sun warms and the days grow longer, it's time to start showing some skin. Summer is the perfect time to work on your tan and show off your natural beauty, but you still need to protect your beautiful features from sun and heat. If you want to stay glowing and healthy, you'll need help from a few products that know how to do summer right. There are some product for your summer beauty.
Fruit of the Earth Aloe Vera Gel
Whether or not your skin is susceptible to sunburns, you need to make an effort to keep it cool and moisturized all summer long. Aloe vera gel has been used for centuries as a healing ointment for cuts and burns. It's skin-nourishing properties are as strong today as they were years ago, and no one who spends time in the sun should be without this essential product—you can find it at most local grocery stores.
Supersmile Whitening Gum
Every girl wants a nice bright smile to go along with their bronze summer tan. Not everyone can afford expensive whitening treatments, but luckily there are a few products that can easily whiten your teeth—even when you're on the go. You can get the same whitening effects by chewing Supersmile Whitening Gum. According to the Hamilton dental professionals of Paramount Dentistry, this sugar-free gum is made with calcium peroxide to help whiten teeth, and like many other sugar-free gums, it also helps to combat cavities and fight bad breath. Supersmile Whitening Gum can be purchased online at most local drug stores like QVC.
Broad-Spectrum Sunscreen
When summer comes, you might turn into a sun-worshiper, but don't go out into the sun without some protection. Dermatologists recommend sunscreen with a minimum SPF of 30. Apply this to your face any time you go out. The best options are products broad-spectrum sunscreens such as Clinique Sun Broad Spectrum SPF 30 Sunscreen Face Cream available at Sephora and Macy's. Getting a sunscreen that is specifically designed for your face will keep you from breaking out and getting irritated skin after wearing it on your face all day.
Guerlain Terracotta Bronzing Powder
Yes, you'll likely have more color on your face due to your time in the sun, however, it may take a few weeks before your tan comes in. This year, go for the natural look when you go out for an evening by giving your face a little glow. Guerlain Terracotta Bronzing Powder will help you brush on just the right touch of color without going overboard. You can find this and other Guerlain products at Sephora or Nordstrom.
Lancome Pure Focus Line
For many, summer means sweat. If you need help with oil control, don't take on summer without Lancome Pure Focus products. This collection of products (available at Macy's and other department stores) helps women on the go stay fresh and camera-ready all summer long. If you want to keep your skin exfoliated without looking oily, this line gives you plenty of options for products to help you achieve the perfect balance.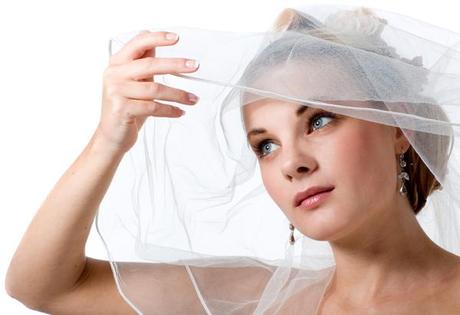 Image Courtesy # Blogger
Summer brings the promise of fun, lazy days by the pool and plenty of time for relaxation. As you get ready to enjoy this summer, make sure you have your beauty essentials. Even if you're going without makeup and letting your hair run wild and free, you still need help from a few products so you don't get burnt, dried out, or oily. So before it gets too hot, load up your makeup bag with all the essentials and enjoy a gorgeous summer!