Hi All,
Now that London Fashion week has been and gone for another season, it is time to reflect on the key trends we witnessed and how we are going to incorporate them into our humble wardrobes. There were many amazing emerging trends to be aware of for this season ad next, but I really took a lot of inspiration from the handbags that were highlighted! It looks like I need a complete bag overhaul this year!
Here are 3 of my favorite trends from the catwalks and where we can find more affordable alternatives!
Black and White
I have talked a lot about monochrome already this year, but I simply love it and it is now being passed down to our accessories  From Marni to YSL, all the big houses were having a go at it this season. This bag from Marni's collection is definitely a favorite of mine, clean lines, colors and smart enough for work and as an everyday bag! I want one!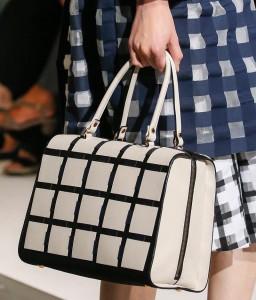 Ok so, the price of this bag may be more than a months wages for most of us, so here are my alternatives for this trend! So I have picked this beautiful clutch bag from River Island as my highstreet alternative! It may be small in stature, but it is perfectly formed and works perfectly with this trend!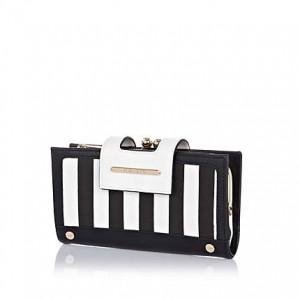 The Tote
I love a good Tote bag and I am so glad that they are staying with us this year! I think that there is something so classic about the shape that they literally take you from season to season! I also love the variety of colours on offer this year, from luminous pink all the way through to nude, there is definitely one to suit every occasion!
So I have picked this Chanel tote as my inspiration, it's bold, brash and effortlessly beautiful – although somewhat impractica for the train in the morning!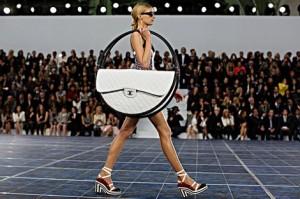 Ok so due to the price and sheer size of this bag, I am going to say it may not be for me, but I do love the padded look and the top handle, so for my alternative I am heading to my FAVORITE store Radley.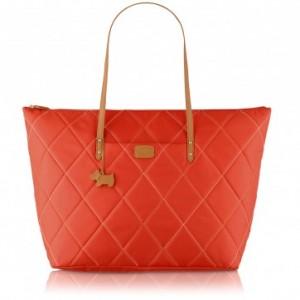 I absolutely adore this bag, the padding in chic and kind of sexy, whilst the colour matches the summers blush palette! This is a must for me this year and the fact that it's 100% leather means that it will last for seasons to come!
The Satchel
Satchels are staying with us this year and so they should! They are fun and remind me of being young, which is what fashion is for isn't it? I am starting with this bag from Golden Lane. These colours are fun and bright and i love pastels this year! Learn more about this new company at this fab post by Style and Then Some.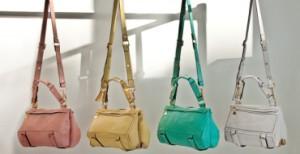 Of course the high street alternative is the Cambridge Satchel Co, but as these too companies are pretty much in the same league I am going to suggest we look at New look for a fun and cheap alternative!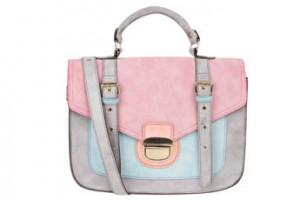 This is such a cute alternative, and let's face it even if you only use it for one season it will definitely be a head turner!
So there you have it, that is my line up for summer this year!