So Miss6 has commenced packing her suitcase for Bali.
She has a cabin baggage sized case with purple and green dinosaurs all over it.  I'm completely jealous of it, and if they'd made regular sized cases in the same pattern, I absolutely would've bought one for myself.
As with every other family trip, she likes to pack her own case.
As with every other family trip, she has no concept of what to pack, and refuses to listen to reason / whining / begging / threats / bribes.
So far she has packed the following:
2 Kinder Eggs

2 Pink plastic hair rollers

1 Blue eyeshadow

8 pairs of knickers

1 singlet

1 pair of plastic dress-up heels

1 pair of my good heels

6 mini soaps pilfered from other hotel stays

1 purple feather boa

1 Pillow Pet

3 pairs of sparkly sunglasses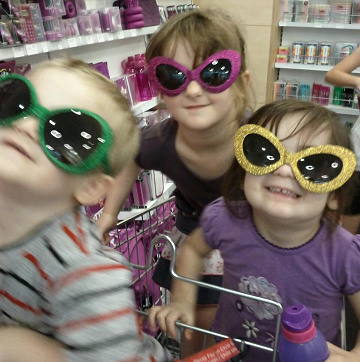 She claims that she is finished, and this is all that she will need for a 2 week trip to Bali.
No bathers.  No actual clothing.
On a positive note, I am thrilled that she remembered to pack clean underwear.  Especially given that she will be getting around in nothing but knickers.
Also, I may have confiscated one of the Kinder Eggs.  But that was just to make room for more soaps. 
Following Miss6's attempt at packing her own suitcase with what she deemed to be her only requirements, I spent far too much time thinking about what I'd cram in my own dream case:
1 bottle of vodka (the big one)

1 cask of wine (if I'm being honest)

1 bottle of Dom Perignon

1 bottle of Veuve Clicquot

1 bottle of Cristal

1 box of the world's most outrageously expensive Macaron's

Mrs Woog's Ebooks

1 George Clooney

1 pair of sadistic lycra undies for that one time we make it out for dinner

48 pairs of sexy dental floss undies for when we're not at dinner

1 packet of sleeping pills
He may be George Clooney, but if I'm to be honest, I would likely want to knock him out at some point so that I could get some sleep, fart, pig out on room service, use the bathroom, snort-laugh, and run around telling everyone that I have THE George Clooney back in my room.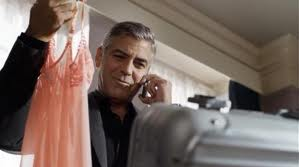 Now everybody please shhh while I'm on the phone to George.  He's asking if there's room in my case for the only piece of clothing he wants me to wear while we're away.