I had heard some slightly worrying and potentially off-putting stories about the buses in Bolivia, but so far my experience had been quite contrary to these stories with the buses being pretty comfortable, not the best I have ever been on but still, by no means the worst. So, when arriving at the bus station for the overnight bus to Sucre, my thoughts and expectations, although not stratospheric, were not down in the gutter either. I feel this story would now be infinitely more entertaining if my next sentence were to describe what a travesty of a coach we turned up to, but, alas, it was actually pretty good! Should I be sorry to disappoint you there?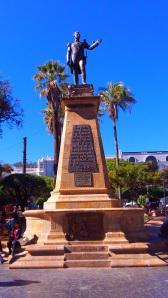 The one thing coaches do lack in Bolivia is either a toilet that is working/unlocked or…any description of a toilet at all, irrespective of how long the journey is. So with as little fluid as possible in our systems and with only the most daring of travellers willing to take a sip of water, we were off on the twelve-hour trip from the capital of Bolivia to the second capital and in many people's eyes; the true capital of Bolivia – Sucre.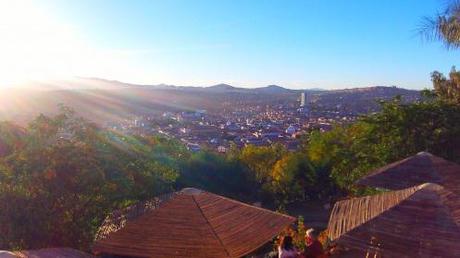 The only stop on the trip was in a café-come-shop-come-service station of which we had ten minutes to use the bathroom (quite an interesting unisex offering with large windows in the toilet doors. That was a very comfortable affair for everyone involved). Actually, a slight correction to be made is that we did have one additional stop about an hour and a half into the journey where we stopped off in a town for seemingly no reason at all, until we had a parade of people, each with a very specific ailment, who were permitted to talk with us for ten minutes each before walking the length of the bus asking for donations. Four times this happened and after that, we were off again! I guess the donators are brought to the charities in Bolivia.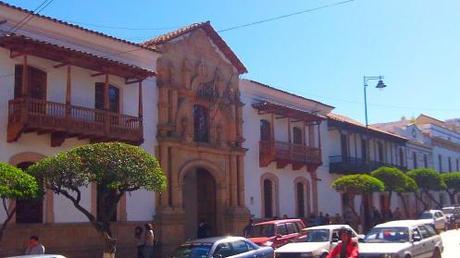 The winding roads of Bolivia, combined with the artistic 'pot-hole' designs of the surfaces of the tracks make for a thoroughly exciting journey, bereft of and sort of decent sleep, but, after around 13 hours on the bus we were pulling into Sucre, and still in one piece.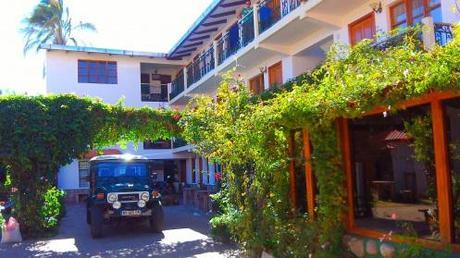 I had arranged to stay with a friend who had been in Sucre for almost a month, a guy named James (great name) from Brisbane, Australia. I was questioning whether we would remain friends as I knocked on the hostel door at 6am asking where James was staying, which room, and then promptly; waking him from his stupor to gain a well-earned rest on the spare bed in his room. (Sorry James, but equally, thank you!) After a few hours' sleep, we were up and ready to explore Sucre.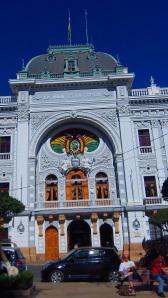 James, having been here for some time, was somewhat of the best guide to have for a tour of the City and so we were off, heading for the main square of the town; Plaza 25 de Mayo. After grabbing a bite to eat and having a wander round this area of Sucre, taking in the Cathedral, the office of Prefecture, the town hall, the historic Case de la Libertad and the beauty of the actual square and it's statues, we headed back the way we had come as the popular central market was on the way back to our hostel.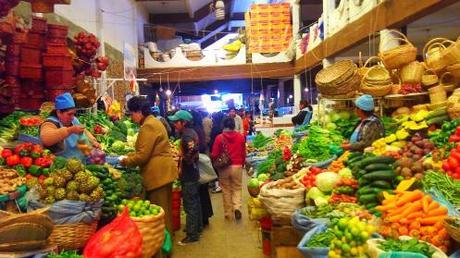 Sucre was already delivering an impression that it was a very relaxed City, a place to ponder, to reflect, to turn down the pace of life a little. It was in fact becoming obvious why so many people, particularly travellers, fell in love with Sucre and just decided to stick around. Still, continuing with the tale; the central market was next on the list of things to see today.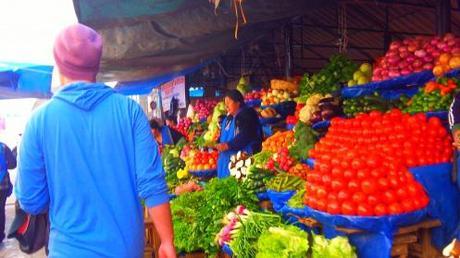 From the entrance, well, one of them at least, this place seems like nothing to talk about, not particularly obvious, not particularly inviting and not particularly attractive but when you do step inside, my word, you are met with such vivid colours and fragrances from the fruit and vegetable stools, then as you venture further in to the market your nose lets you know that you are entering a different type of food-stuff a this is the butchers, so to speak, where all type of animals are present and all parts of all animals it seemed too.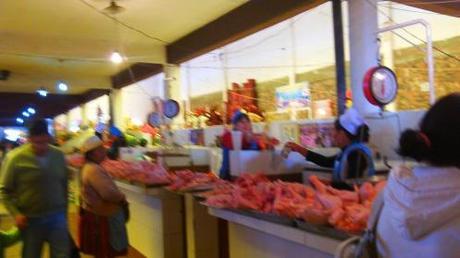 Turning a corner in the market you were met with so many fresh fruit juice stalls that we simply had to partake, there was certainly nothing subliminal about this marketing and promotion! I challenge anyone to pass through this section without buying a juice! (I had fresh apple – it was simple, granted, but amazing!) Feeling refreshed from the juice, we ventured into the next area of the market which sold all sorts of cleaning products; for humans, for animals, for household chores! This market really was catering for everyone with everything and it was a great experience to walk round at our own pace, taking in the surroundings and never being overly pressured to but something, anything! What a fantastic market – the way they should be!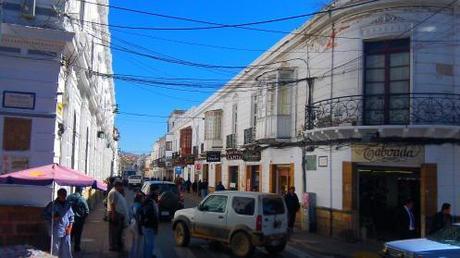 Feeling like a couple of professional market goers, particularly me, we were fueled with the need to see more! Thankfully and quite cunningly, James had a second market to see, the black market…literally named; the black market! (El Mercado negro). This market was, well, there is actually no other way to say it; the black market, selling all sorts of clothing for the theme of 'fake' coursing through it. Still it was a pretty big market once more and if you did want to get some cheap clothing that, for at least two washes, would like authentic, it was definitely the place to go. With the main features of the center of Sucre ticked off, so to speak, it was back to the hostel before venturing out later that night for a bite to eat and a drink to catch up on each of our travels.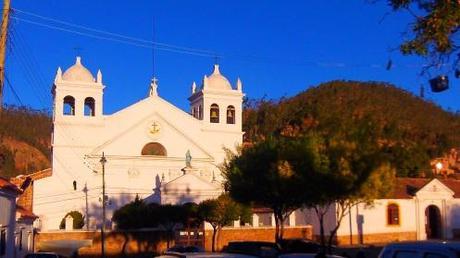 I've already mentioned what an easy City Sucre is to just relax, unwind and chill-out and today was a sample of that ethos and atmosphere that Sucre has in abundance. In fact, I may have been just slightly misleading there as it was not complete tranquillity as my visit to Sucre happened to coincide with the Euros and we had decided to watch the opening England game in 'Café Amsterdam' – a lovely little place which served great food and had a very welcoming atmosphere; a popular choice for many travellers.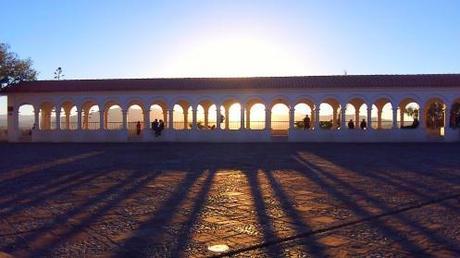 There was a good, if a little subdued atmosphere in the café and it was a good start to the day (with England not losing!) That afternoon we headed up to another popular watering and drinking hole; Café Mirador. This is truly an amazing location to enjoy some great food and see the City as the sun sets. You get a marvelous panoramic view and with the teasing desertion of the sun it really does make for a stunning setting.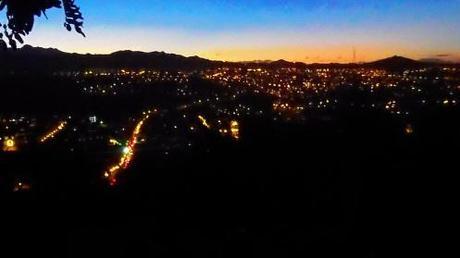 Today was spent in yet another frame of mind fitting for Sucre; relaxed, calm and rather contented. In fact the only thing that continued to be a bain of our lives was finding a decent internet connection. I have no trouble mentioning this in, I dare say, the harmonies of "but you're in Bolivia, why do you need internet?!" Well, this blog would not exist without it, connecting with loved ones would be all the more impossible and whether you like it or not, the internet has become the most continual updated and maintained source of information for things to do while in these respective countries. So, unfortunately (and I am sure this is a giant social argument waiting to unfold) WiFi and internet is rather important.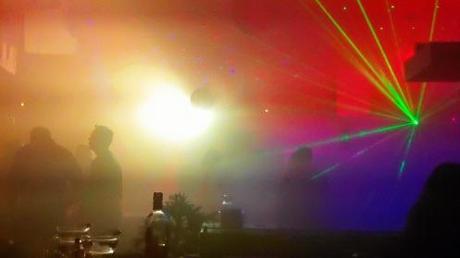 Moving on for such trivia; after a day spent in cafes and in the sunshine, hanging around the square and the parks in Sucre, we were ready to sample some nightlife, something else that is rumoured to be pretty good. A popular place to start your night, and continue it and end it in all honesty is the 'Joy Ride Café'. This place is definitely a tourist trap but the food is great and not too over-priced and there are various options as there are several floors, each one harbouring a different kind of music.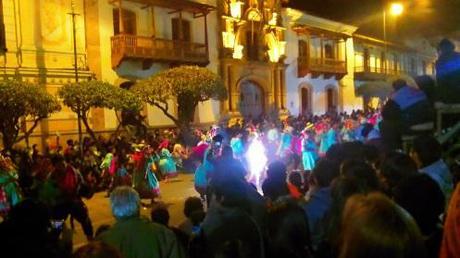 We had already eaten; choosing a local restaurant that cooked such tasty lamb kebab and saltenas (the Bolivian equivalent of empanadas) served with rice and potatoes – very delicious! So in 'Joy Ride' we were enjoying a few drinks before making our way to one of the local clubs, which can be found on top of a supermarket. With a great atmosphere, cheap(ish) drinks and music to dance to, the club was actually really cool and I would imagine it was probably more towards the 'high-end' scale in Sucre. However, a few too many cocktails for me, and some ill-advised shots and I had left the club in search of our hostel, but had managed to walk in entirely the wrong direction. About an hour and a half later, several embarrassingly drunk video messages to one of my aforementioned loved ones and one expensive taxi ride; I was home and to bed – pretty much sober as the long walk and cold weather had woken me from my blurry state rather quickly!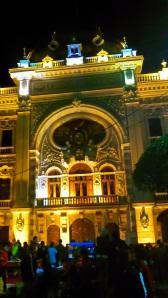 My next destination was Uyuni and that would involve another experience on a Bolivian bus and I figured that it would be a good idea to try and arrange a bus ticket while in Sucre. Perhaps randomly, James had met a travel agent during his time in Sucre and suggested we go and see her and what she might be able to arrange. We wandered to where her office was and met her just as she was opening. An exceptionally friendly lady; I booked my ticket with her and also enquired about booking the salt flats tour. The company she used was called 'Full Aventure' (which unfortunately doesn't have a website) and at around £120 it seemed like a bargain. Be on your guard though, when booking tours of the salt flats: There are many companies offering the service and there are also many stories of the drivers getting drunk during the tours and, obviously, leading to many accidents, so do your research and try to at least book with a reputable tour agency. I can definitely recommend this one!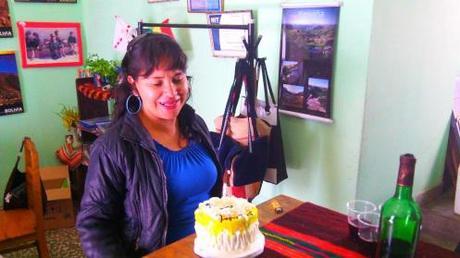 During the sale, one of the agent's friends came in with a cake and a bottle of wine as it was the travel agent's Birthday! At this point, James and I were invited to join them in a slice of cake and a glass of wine: A very welcome and lovely surprise and addition to the experience of booking through them. Slightly more wobbly than usual at 11am in the morning, we were off to, once more, to do what you do best in Sucre; relax! Actually that is not entirely true as I did have one thing to do today and that was visit the post office. Exciting? Well, perhaps not the highlight of my experiences to date however definitely something worth mentioning for anyone thinking of doing a similar trip.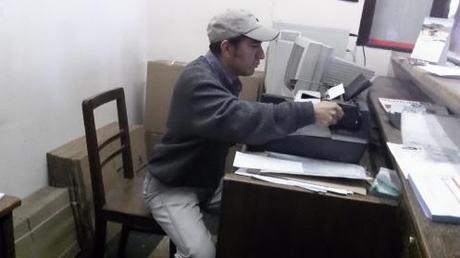 When I started out some 9 months ago I packed every time of clothing that I thought I might need covering all climates. Two weeks after starting I sent all of my warm clothes home. New Zealand was the first time I needed any sort of warm clothing and now, in Bolivia, especially for the nights; warm clothing was essential and I needed more of it. So, it was time to thin down the warm clothing I was carrying by sending a box of it home. The experience I had in the post office was certainly interesting. There were no computers anywhere in the office – everything was hand-written and/or typed on an old-fashioned type-writer: the original word processor. The guy working in the office was very patient with me and my broken Spanish and eventually my clothes were en route for the UK. (They did arrive too!) I suppose the point of my mentioning this is to advise you to pack light for a long trip. Even on a budget, clothing can be purchased very cheaply, especially in Bolivia (and even in New Zealand to be honest) and the joy of a lighter bag is something that, after a while, you can't put a price on.
That evening we were out for a farewell drink, sample some more local food before I was off for my next destination in Bolivia and, arguably, the most popular attraction in Bolivia; the salt flats.