Motherhood is a journey, in fact, a journey of lifetime. Once a woman becomes a mother her life starts to revolves around her children 24X7. Her profession, job, and dreams all take a back seat. Yes, we all may or may not agree with this. However, I firmly believe Motherhood is never a full stop on achieving the dreams of a mom. If she desires, she can fulfil and manage all roles perfectly. Today, we are here with a lovely feature of one inspiring mother, Payal Sakhuja. Payal Sakhuja is the founder of Ripple Links, one of India's most recognized Influencer Marketing Agencies. Payal Sakhuja is closely involved in the strategic planning and operations at Ripple Links. She works in a primarily collaborative approach with clients to reach and exceed their business goals.
Payal's constant efforts made Ripple Links won the Silver for Best Telecoms campaign for the Launch of the OnePlus 6 at the Influencer Marketing Awards, London. They were also awarded the best Social Media Campaign for the #ShotonOnePlus campaign for OnePlus India at the Global Digital Marketing Awards. Yet another feather in their cap was Ripple Links getting awarded silver at the 9th Digital Awards by Internet and Mobile Association of India for the Best Use of Instagram for our work with Xiaomi.
Let's take a deep dive and read on about the journey of Payal Sakhuja.
1.How have your motherhood journey been? Could you please share your experience with our readers?
Motherhood has been challenging and fun experience that keeps on giving. It's a new journey every day that teaches me so much. It is always nice to start my day with a hug from Neerav (my son). The day is a balance of juggling between brand pitches and campaigns, strategizing campaigns and coming back home to hear stories from him about his day and adventures. It's been a fun journey and I have enjoyed every moment of it.

2.Ripple links is a brand in the media and advertising world. How did it all start and how has been the journey so far? If you would like to share something on future plans?
I always wanted to be an entrepreneur and when I started Ripple Links, digital marketing was still in its infancy. Ripple Links as an organization has grown and evolved with the digital space and the key to our success has been never standing still, always looking for that next big thing and making it work for our clients.
3.Managing work and home can get challenging; how do you balance it all? How does your family compliment and support your work?
Both work and home are priorities for me. As such, I give them both equal attention and weight. I enjoy strategizing a brand launch as much as I do cooking with my son. Both activities get my undivided attention and I think that makes a difference.
For me, both Ripple Links and Neerav are my baby as I started Ripple Links just 2 years before Neerav was born. I have learned a lot in both my journey as an entrepreneur and as a mother. Both the roles have taught me the art of time management and made me a stronger individual. My husband Deepak Sakhuja is also a co-founder at Ripple Links, so we are equal partners at home and at work. He has always been with me from the time we made our first presentation. And whether it is at work or at home, he has always been a great support.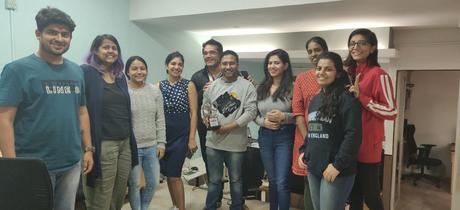 4.Motherhood is considered as the most beautiful phase in a woman's life, however, still, we have to choose between being a mom and working professional. Very few can manage both. What do think is required to be successful on both the fronts.
I think if you enjoy what you do, in business and in parenting, the challenges reduce and you are able to give your all to be successful at both. I enjoy being with Neerav as much as I enjoy strategizing campaigns - I have never chosen one over the other - both have been a part of my journey.
5.Nowadays we often hear about equal parenting. What is your take on that?

As I mentioned earlier, we work together and parent together. We balance our meetings and calls to ensure that one of us is available to take care of Neerav and take him to football, tennis or music class!
6.Please advise women who wish to pursue a career in media and PR?
Be ready to learn, adapt and grow.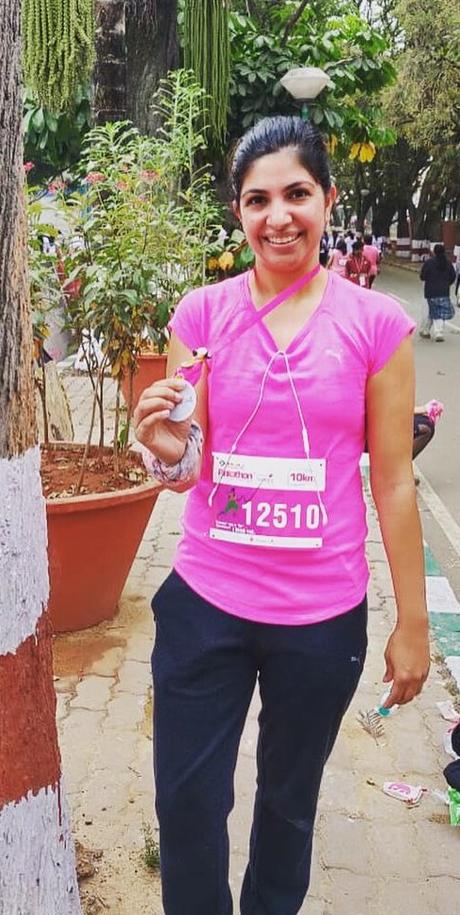 7.Do moms really get me time? Share some thoughts on how you manage your me time? What do you do to unwind yourself and relax amidst the hectic work life?
I enjoy running and training for marathons. It gives me the chance to switch off and completely concentrate on my training. I come back refreshed and rearing to go to work or play with my son.
Indeed, that was an amazing journey of Payal Sakhuja, who believes in achieving success and knows how to balance motherhood and her work very well.
If you wish to know more about her work click here.
Stay tuned for more such inspirational stories coming your way soon!
Till then enjoy some of our popular and inspiring stories here. Do share with us feedbacks and if you would like to get yourself featured on our site write to us on [email protected]
Read more inspiring stories of motherhood.
Story of a mom who design lovely interiors.
Story of a Visionary who is shaping future.
Stay tuned for more Inspiring stories of Motherhood. you can also follow us on.
Facebook - Here
Twitter - Here
Instagram - Here
If you have an inspiring mom around you or a story to share feel free to mail us at [email protected] or you can connect with me thru my contact page