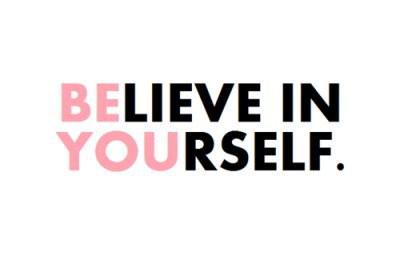 [image from pinterest.com]
This week I started my new job and I absolutely love it! It's for a small, family owned business company located in the west suburbs. It's definitely a baby step towards what I really want, but it has a lot of perks and benefits that are definitely worth it. The family is acquaintances with my family so a sense of trust is already built between us. I already feel comfortable spending a full business day answering their phones and punching numbers into Excel sheets and it has only been a week! Already feeling like I've been there for months has boosted my confidence of working here. Everything I will be doing at this job will teach me what it is like to own a small business and how much work really goes into customer loyalty, budgeting, managing time, etc. Since I dream everyday about owning my own art gallery (I already have the name picked out…don't tease. A girl can dream!) this is great experience. With the economy the way it is, I appreciate this opportunity A LOT!
In honor of starting my first job after college, I decided to promote a few of my blog friend's awesome job success stories. Sometimes the best way to keep your hopes up and building confidence is talking to others who have succeeded. Finding mentors or building relationships with others who have the same interests is a great way to network and bounce ideas off one another. These girls are creative, fun, and driven. Their success stories sure keep me going, so hopefully they do the same for you!
1) Beth Tourek: Social Media Strategist, Creative Writer
"I graduated from Monmouth College in Illinois in 2002 – the spring right after September 11. My degree was in Public Relations and Communications so my goal was to work at one of Chicago's big PR firms or ad agencies. I'm pretty certain I spent that spring in the waiting rooms of twenty-something different offices with my new suit and my heavy-weight paper resume. My class of graduates was victim to the big marketing hiring freeze that lasted the next few years in Chicago. They filed away my resume, and I marched over to the nearest temp agency.
My very first temp assignment was with Verizon Wireless doing credit and activations. I was excited because it was a great company to work for with amazing benefits, but it was also not the job I'd been hoping for. But I stuck with it, and shortly thereafter I was hired full time and moved to Phoenix for my first communications job within the company. Nine years later I'm still with Verizon Wireless and live in Southern California. I've been in marketing for six of those years and have had the opportunity to manage our social media efforts and sponsorship initiatives. I've tweeted on behalf of the company from movie premieres, from backstage with artists at concerts, from sporting events, and from the Emmys. I've had my creative work published and I've gotten the chance to be the client of some of the agencies I wanted to work for almost ten years ago. Verizon even paid for my MBA."

You can learn more about Beth by visiting her quirky, vivacious, and clever blog, White Elephant in the Room
2) Katie Herman: Creative Artist, Writer, and Photographer
"My first job out of college was managing a bakery called Stick Boy Bread Company in Boone, North Carolina. It is still my favorite job thus far.  It encompassed everything that I loved…food, people, coffee and community.  There is something about working behind the counter at a family-owned bakery/coffee shop that I think everyone secretly dreams of.  What's not to love?  Fresh baked pastries, breads, pies, cookies, cakes, lattes…it's heavenly.  And for someone who's always wanted to own her own business, I was lucky enough to land a management position where I was submersed into the nitty-gritty of how a business works.  From changing the light bulbs, to fixing the toilet when it broke, to working long holiday hours, the owner never missed an opportunity to let me experience first-hand the ins and outs of owning a business.  Although I only stayed at this job for a year before moving back to Chicago, it taught me loads more than my subsequent corporate jobs ever did.  It taught me the value of consistently making people feel welcomed and appreciated and how such a small delight such as a cookie or a cup of coffee or even a smile can really nudge a person towards having a better day.  There is something so fulfilling about knowing your customers on a personal level, about learning their first name and their favorite pastry.  I think too often in the work environment we forget that we are all people, living in a world of chaos, just trying to do our best and enjoy what comes our way.  So although working at a bakery may not be everyone's idea of success, for me it was because it allowed me to partake in an atmosphere of simple delights involving great products and great people day after day."

You can learn more about Katie, her own work, and all her favorite things at http://www.katieherman.com
3) Elisheba Wiggins: Health Guru, Blogger
"I graduated in December 2008 at the start of the Great Recession and my future wasn't very hopeful. I felt the common malaise of unemployment that most of my peers we're experiencing. I applied to jobs the traditional ways on all that major job boards, but didn't have much luck. It took me 4 long months of a copious amount of interviews at not-so-good companies to get a pay-the-bills job at a popular retail chain. Then, a family member connected me with someone in their network, and I sent them my resume. Finally I landed my first "real" job 2 months later. Yes! I'd say the best way to get a job in the economy is network, network, network–the age old saying "it's not what you know it's who you know" is truer now more than ever."

You can learn more about Elisheba by visiting her health conscious, fun blog at http://jovial20s.wordpress.com/