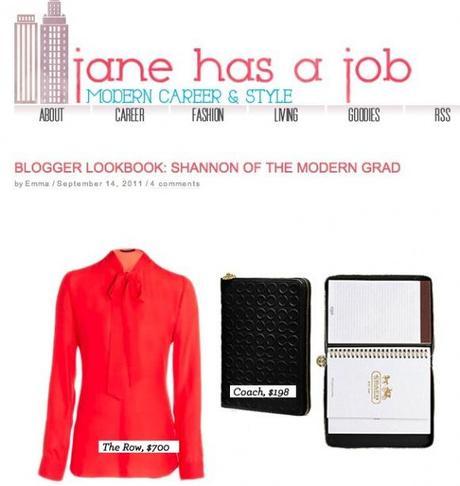 Thanks Emma (Jane Has a Job) for collaborating with me. It was lots of fun picking out the perfect outfit and bragging about my past internship at IIDA! Readers, you can check out my guest post here. 
If you are unfamiliar with Jane Has a Job, please be sure to check it out! Everything a girl needs to know that relates to career and fashion. It was voted one of the best career sites for woman!!
Happy Friday everyone!!!
-Shannon-
Advertisement