The end of August is always full of nostalgia. When I was younger, I used to love summer more than I do now. Swimming was my favorite thing to do and nothing beats a good bbq with friends and family. So when the temperatures started dropping and I received the letter in the mail of what middle school class team I was on (blue, white, red…?), I knew fall was back.
The thing that kept me going, thankfully, was shopping. Not only for new school supplies (I have a weird obsession for colorful pens, folders, and anything Post-it!), but for new clothes. The variety of scarves, blazers, boots, I love it all. Fashion hits my bank account hard when August comes around, making it the hardest time for me to save money. Papers, readings, social drama, I thought, at least I have a new Abercrombie and Fitch sweatshirt to get me by…
The little girl I used to be lives on! The extra 50-60 pages of my Elle magazine filled with new fall enlightenments is like a drug. This year especially, it is driving me up the wall! What's even more exciting, is this will be the first fall semester that I won't be attending classes. I can ditch the comfy  sweatshirts, yoga pants, and flats. This year, as a college graduate, I'm shopping for blazers, boots, tights, dresses, and casual pumps. This year is a very important year for me, especially in fashion. Being the picky girl that I am, I'm thankful to be loving what's in stores right now.
So I'm going to go back to blog basics by giving you a top 5 list because it's only necessary…
Click Images for websites.
1) 40′s Style Patterns
I snagged an amazing dress from H&M. Black, a tie around the hips, and a deer pattern. I paired it with purple tights that I found for a dollar. It's not shown on the website yet, but here's a much more costly version for reference, but look around and you can snag one that's in your budget.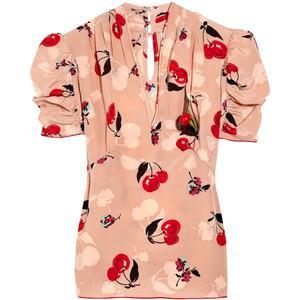 Anna Sui blouse (see more puff sleeve blouses)
2) Silky Scarfes
Time to ditch the good ol' knitted scarves. Banana Republic has an amazing limited edition Mad Men inspired collection out now!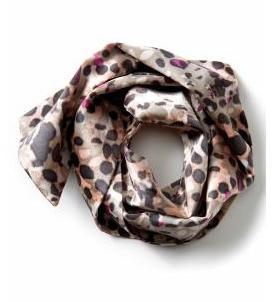 3) Fun Tights
You may not get as lucky as I did with the $1 purple tights I found on clearance, but polka-dot tights are really in and they can be found everywhere. I personally like the pair I found from Ann Taylor.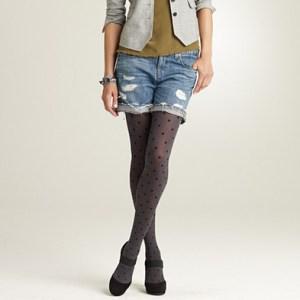 4) Navy Blue Nail Polish
86 "Lincoln Park After Dark" Add "Road House Blues" from OPI.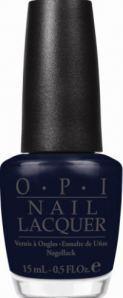 5) White Lace
H&M stores are filled white lace!