Hey Beauty and Subscription Box Lovers! These are the subscription box products I received and tested this week. These are my honest opinions and suggestions. I have linked where you can buy the products if you so choose. I hope you learn more about the products subscription boxes offer. I really enjoy testing these products. Let me know what you think in the comments below!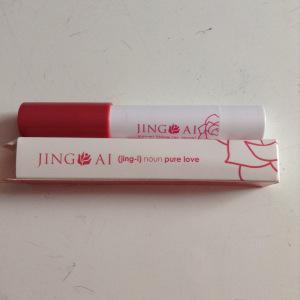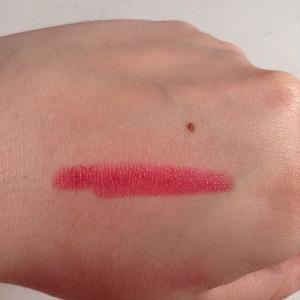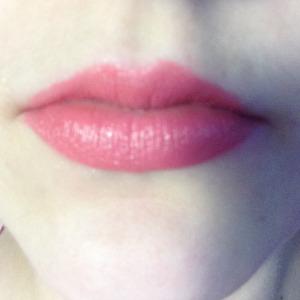 I received this product in my September 2015 Lip Monthly bag. I love the Jing Ai formula. It is so creamy and it really has lasting power. This color stayed on my lips a good 4 hours. It also fades very nicely which I love. I am just such a fan of these lip crayons. They are pricey, but they are worth it. I love this color and it will go with many different looks.
Rating:

Repurchase: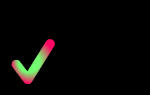 On sale
I received this product in my October 2015 3B Box. I had such high hopes for this sheet mask because I am obsessed with sheet masks. This brand is suppose to be amazing. I have a cleansing oil from DHC that I love so much. However, I wasn't impressed with this face mask. It didn't fit my face well at all. I didn't like the extra part at the top of the mask because it got all over my hair. This mask sheet is also very thick and didn't stick to the face all that well. The formula is okay, but I found I wanted to take it off before 20 minutes was up. I didn't notice any improvement in my skin. It was just okay and I have tried a lot of sheet masks that are much better.
Rating:

Repurchase: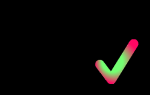 Not impressed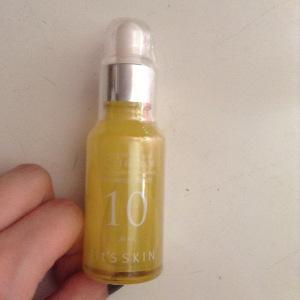 I received this product in my October 2015 3B Box. This is a face serum with Vitamin C. I really loved this facial serum. The bottle is so cute and the dropper is really nice. The serum sinks into the skin very quickly and my skin had a glow to it. It is also not expensive at all for a facial serum. I love that about Asian skincare. The products are amazing and the price is even more amazing. This serum also smells amazing. It smells exactly like citrus and really wakes me up in the morning. I am just a fan of this serum.
Rating:

Repurchase: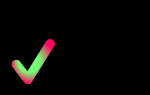 I receive Moreton Bay in my October 2015 BeautyFix Box and I received Pasadena in my October 2015 Allure Sample Society Box. I actually paired these colors for a Makeup of the Day post. I really love how the look turned out. These eye shadows are decently pigmented and they blend so well. You can easily build up the intensity and they last all day on the eyes. The eye shadow pan is huge so these colors will last me a lifetime. I really love them and I can't wait to create more looks using them. I wish the price was a bit lower because their are eye shadows just as good for lower. However, Cargo has sales all the time. I would definitely recommend these shadows when they go on sale.
Rating:

Repurchase: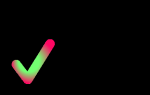 However, they would have to be on sale and different colors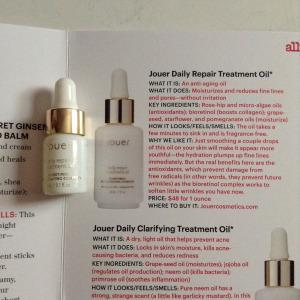 I received this product (sample) in my October 2015 Allure Sample Society Box. I was so excited to try this product because I have heard so many amazing things about this oil and this brand. However, I was not all that impressed with it. It is very heavy on the skin and takes awhile to sink in. It smells nice, but just doesn't do anything spectacular. I don't have aging skin so that may be why I didn't notice anything. I just didn't like how my skin felt wearing this. I will use it up, but I won't be repurchasing the FULL SIZE.
Rating:

Repurchase: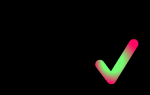 I have used better oils and just not impressed
I received this product (sample) in my October 2015 Allure Sample Society Box. It can be used as a cleanser or a mask. I love versatile products. I used it as a 5 minute mask and I am so impressed. It feels so nice on the skin and didn't irritate my skin at all. My skin looks so plump and hydrated after. I love that it only takes 5 minutes. If you in a hurry, this mask is totally perfect. I posted a picture of me using it on Instagram and Red Flower wrote me and told me to use it overnight for glowing skin. I am totally going to test that method. I just really love this mask.
Rating:

Repurchase: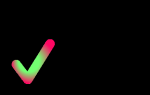 I received this product in my October 2015 Boxycharm Box. I think this product is okay. I used it as a blush and it is hard to blend. I really love the color, but it is just so hard to blend out. It is decently pigmented, but I don't think it is worth $20 at all. I will try it on my lips and see how that works out. I don't have high hopes for it because corals don't look great on my lips. I wouldn't repurchase this product.
Rating:

Repurchase: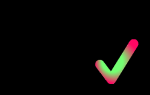 Too hard to blend and too high of price
Lord & Berry Crayon in Sensuel ($16)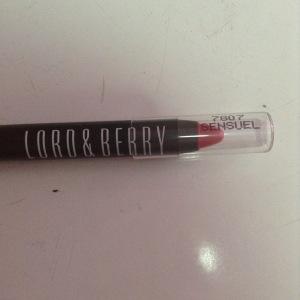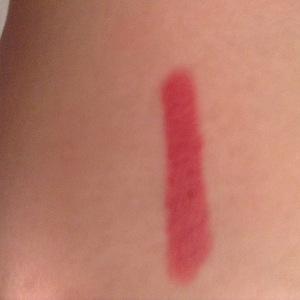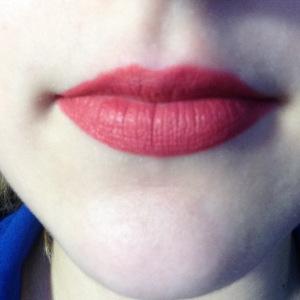 I received this product in my October 2015 Lip Monthly Bag. I love the color of this red lipstick. It is a matte lip crayon and it is very easy to apply. The matte formula is very creamy and not uncomfortable at all. I am so impressed at how long the color lasts on the lips. It lasted about 6 hours and that is just awesome for a crayon. I even received a few compliments while wearing this shade. The color is perfect for the fall and the holidays. I will be wearing this shade a lot more. I really love it.
Rating:

Repurchase: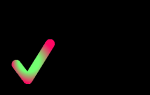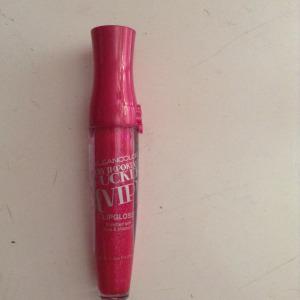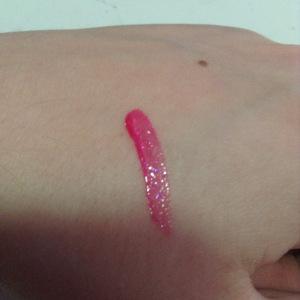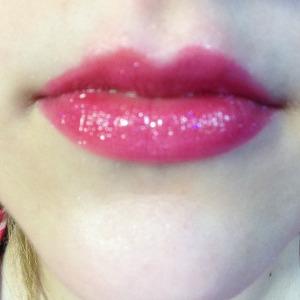 I received this product in my October 2015 Beauty Joy Box. I love the packaging of this product. It is so gorgeous! I also love the shade because it is so sparkly and pretty. It looks really nice on the lips! It is not too sticky either. The gloss isn't overly pigmented on the lips, but it does show up. However, the gloss smells terrible. It goes away quickly, but at first it smells bad. It also has a very weird taste. It isn't terrible just weird (like a weird bubblegum flavor). Overall, I do like this gloss and it look pretty on my vanity.
Rating:

Repurchase: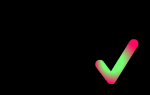 Love the packaging and color, but not the smell
I received this product in my October 2015 Beauty Joy Box. I had high hopes for this eyeliner because of the price. However, this eyeliner is no good. The only positive I have to say is that it is very black. The formula is very watery and it slips everywhere. The eyeliner smudged all over my eyes (I usually don't have this problem because I don't have oily eyelids). The applicator is also very large and makes it difficult to apply. I am just so unimpressed with this eyeliner and I wouldn't repurchase it. There are much better eyeliner pens for much cheaper. This was a huge disappointment.
Rating:

Repurchase: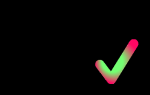 Way too watery and smudges everywhere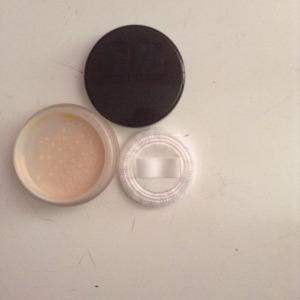 I received this product in my October 2015 Adore Box. I am obsessed with setting powder. I used it for baking and it worked amazingly. It is so finely milled and has a slight yellow tone (however, it is barely noticeable). It really brightened my under eye area and didn't settle into my dry patches. I am beyond impressed with this setting powder. I know the price is a bit high, but I am totally going to have to repurchase this powder. I am going to be using it every single day I wear makeup now that I have tried it. I just love how it makes my skin look.
Rating:

Repurchase: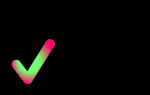 I really enjoyed testing the products I received in my subscription boxes. What do you think of the items? Are your opinions the same as mine? Are you picking up any of the products? Let me know in the comments below!