Storage and organizing is not necessary a tedious task! I view it as a fun exercise to harmonize the home without clutter. In this post, I'm sharing stylish storage ideas that are not only functional but brilliant too. I received three stackable boxes from Ultimate Home Storage to review and they are totally stunning inside and out.
Over a period of time, we go through several rounds of purging and re-organizing items that we own, and sometimes, it is just nice to leave them in a safe place until there is enough time to tackle the clean-up. The boxes from Ultimate Storage are sturdy and acid-free. Just the fact that these boxes are acid-free is a huge plus for me. I can leave my most valuable treasures and not worry about them getting ruined. The complete set comes in three sizes: Large - 22″ x 16″ x 6.5" deep; Medium - 20″ x 14″ x 6" deep; and Small - 18" x 12″ x 5.5" deep, all together is a lot of storage space. To top it all, it is covered with a beautiful fabric that makes me want to display this in my home. I'm not planning to hide these in my closets. Here's a picture of how beautiful they look! How often do you come across such stylish archival boxes? Check out Ultimate Storage to see what they have to offer you - they sell boxes to store Christmas ornaments and for everyday storage!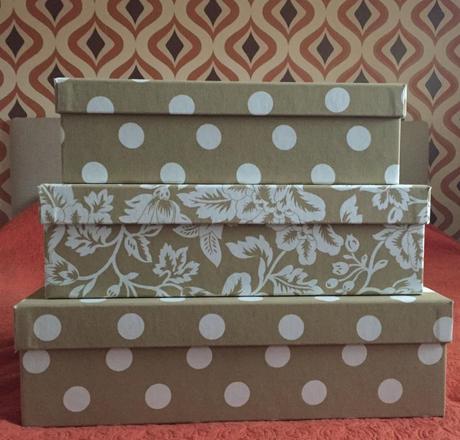 Disclaimer: This is a partnered post with the Ultimate Home Storage Brand . I received the boxes for participating in brand activities and spreading the word. As always, all thoughts and opinions are my own.