Samsung Galaxy S4 is finally here, after months and months of anticipation! Along with this mobile technology wonder came the official Galaxy S4 accessories and the S-View Flip cover, which was discussed in one of our previous posts, definitely drawn a great attention!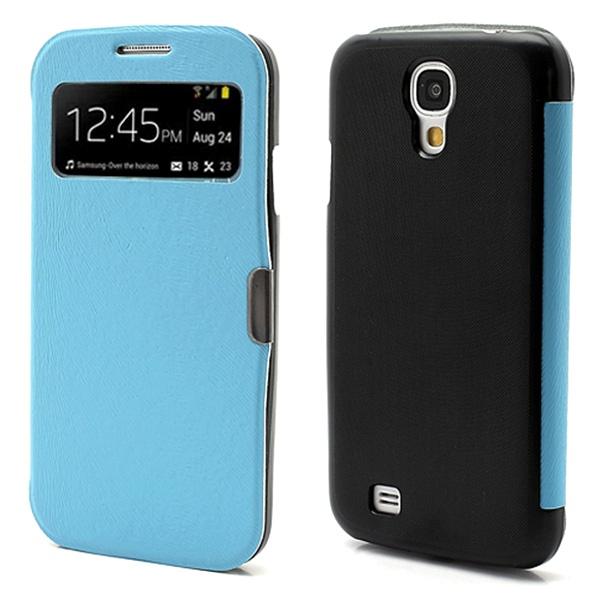 Leather S-View Flip Cover for Galaxy S4- blue
Thanks to the small front notification opening, this S-View cover allows you to see all incoming or missed calls, time or other notifications, without opening the front cover. After Samsung presented this original flip cover, other manufacturers also launched their versions of S-View cover, this time in PU leather.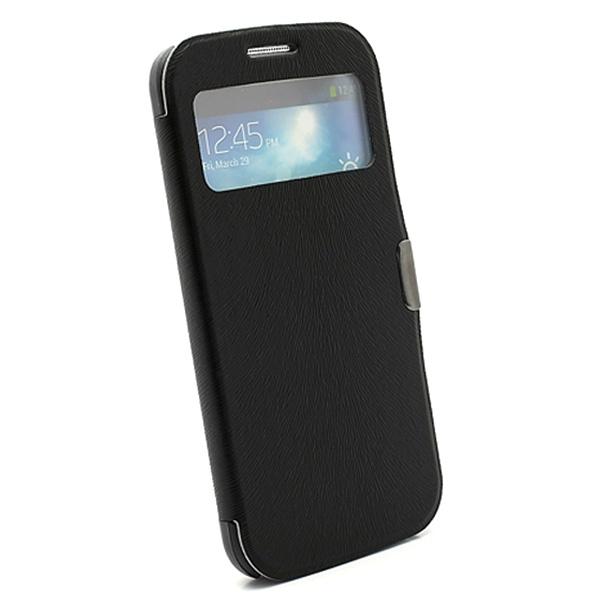 Leather S-View Flip Cover for Galaxy S4 – black
Smart Folio Leather covers are much cheaper than the original covers – cost only 11.50 euros. The best thing about these S-View cases for Galaxy S4 is that they come in several different colors, unlike the original Samsung covers. Visit MyTrendyPhone and choose the one that matches your personal style.