If you are  a proud owner of Apple's latest smartphone,  then you certainly want the best case that could make your iPhone 5 look good and remain perfectly safe at the same time. This combination of style and protection  is often difficult to find, but  you have to look no further.  Smythson,  Premium accessories label has recently created this kind of cases  for iPhone 5.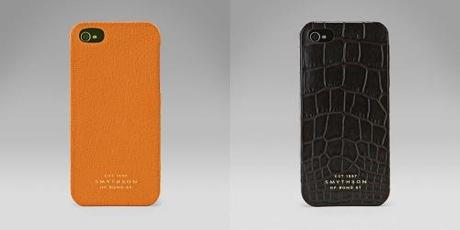 Premium iPhone 5 covers from Smythson
This British company, established in 1887,  offers you two high quality cases:  a goatskin leather case from Chameleon collection and calfskin case with crocodile print from Mara collection. These clip-on covers for iPhone 5  are available in three different colors.  The  price justifies quality and tradition,  therefore Smythson covers can be yours for $110.