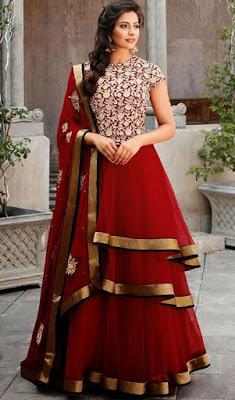 Everyone wants to look stylish and beautiful on the EID festival.  While shopping most of the girls take a preference to the trendy Anarkali Suit to look a diva on this occasion. Most of the Salim's in the city would be left wooing and gasping with your modish touch and the perfect poise, but that's only possible if you know how to select and wear the right haute couture.
There are some super-hot and fashionable Anarkali Suits for you which makes your EID special. Let's check out what are they?
1. Designer Pink And Blue Floor Length Anarkali Suit

This is the latest anarkali salwar suit design which makes your EID special. This suite has amazing color combination with traditional embroidery work on neck and articulate work on sleeves which makes this dresses special in this Ramzan 2015.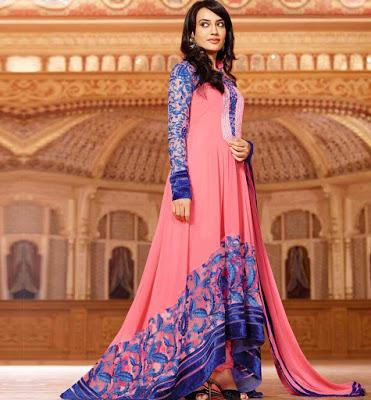 2. Anarkali Gowns With A Jacket

This dress is specially designed to wear it in Eid party. You look stunning in this suit. This gown style anarkali suit is a combination of traditional as well as western design.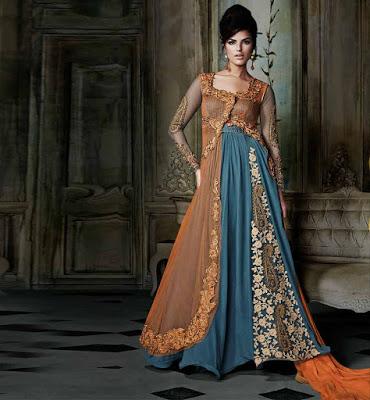 3. For A Glamorous Evening Eid Party

This straight pant anarkali suit in peach tone looks awesome in this Ramzan. This dress helps you to take a stylish entry at the evening Eid party you host.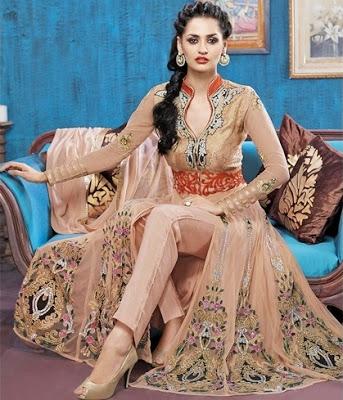 4. For A Touch Of Bollywood

The Bollywood actress Shradha Kapoor looks awesome in this Anarkali Ombre color suit. Try out this outfit in Ramzan 2015.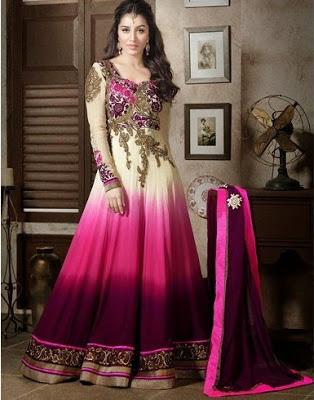 5. Golden Bronze Anarkalis

Gloden bronze anarkali suit look royal with its grandeur and grace. When you wear it, many eyeballs pop out with sheer happiness on this Eid 2015!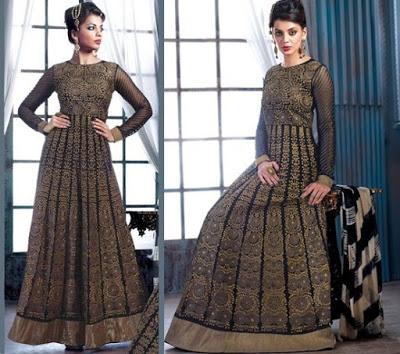 6. Long Kurta And An Embellished Anarkali

Look fabulous by wearing a long kurta anarkali dress in the Eid dinner party. This suit has lot of embroidered work which gives stunning look.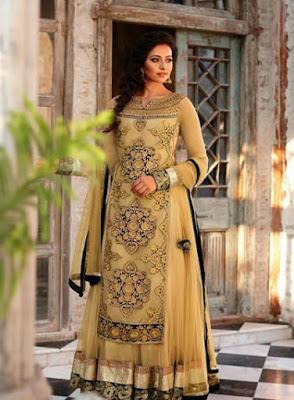 7. Mughal Styled Manish Malhotra Anarkali Suits

Katrina Kaif look excellent in the Manish Malhotra's long and flowy outfit. This pink and peace with rhinestone and crystal anarkali suit grasp the attraction of people.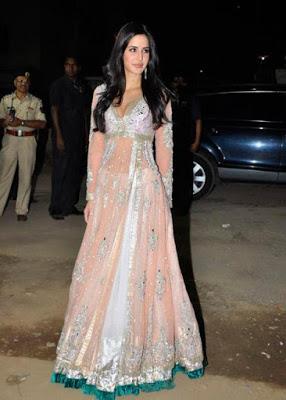 Hope you like this dresses. So, pick up the Ramadan fashion dresses according to your theme and events. Have fun and Eid Mubark to you and your family!