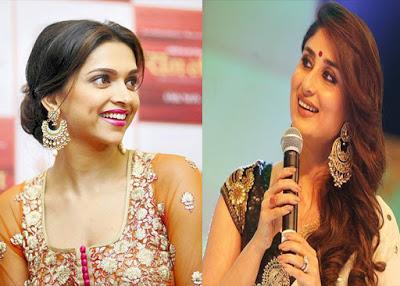 Anarkalis are the most ethnic wear which gives casual look at any occasions. But, this traditional look is incomplete without any accessories. Most of the women or girls avoid to wear necklaces, chain and bracelets. They only love to wear earrings with this outfit.
Jhumkas always looks fabulous with anarkali dress. Apart from jhumkis you can also carry different dangling pair of the earrings which will completely change your look. Here we suggest some earring designs which looks best with anarkali dresses as well as sarees.
Chandbalis
The round moon shaped earrings called as Chandbalis which you can wear at special occasions. These earrings added chic and ethnic luxury look in your outfit.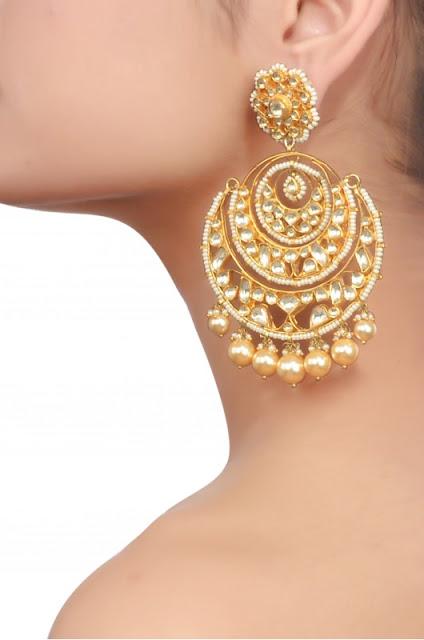 Jhumkis
Jhumkas are the most ethnic pair of earrings which goes well with traditional outfits. The trend of wearing  jhumkis have changed, now it comes in new designs such as multi stone studded and pearl drop.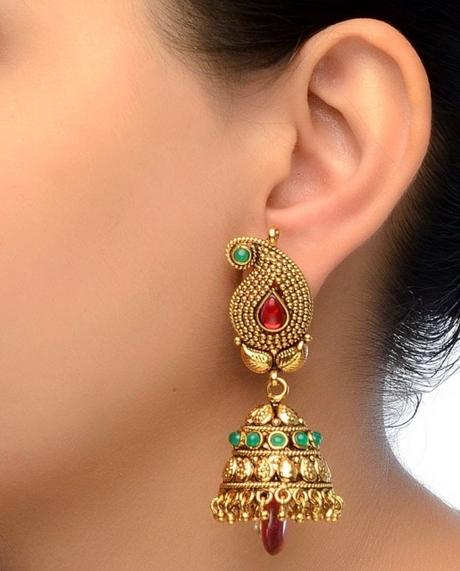 Coin Earrings
The round encrusted earrings known as Coin Earrings. If you are wearing heavy embroidery anarkali dress then try these earrings. It has a dangling touch with pearls or crystal drops which looks awesome with ethnic look.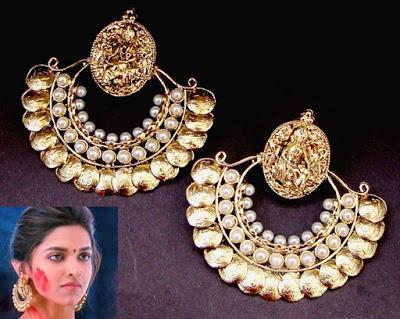 Pearl Drop Earrings
This pearl drop earrings look desi as well as stylish. You can wear this earring at small occasion with several coloured anarkali dresses.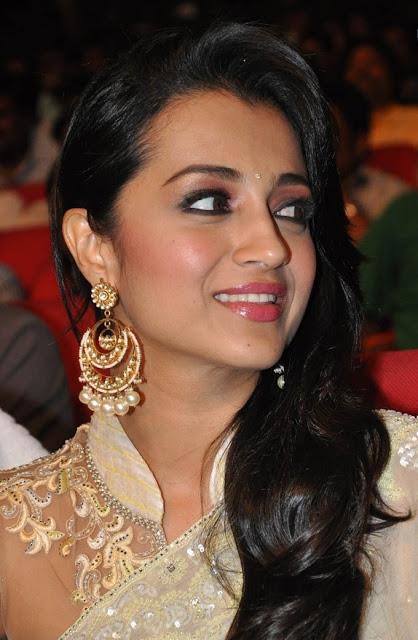 Statement Earrings
The extremely heavy statement earrings looks desi with anarkali dresses. You can wear it in special occasion and skip other jewelries with it.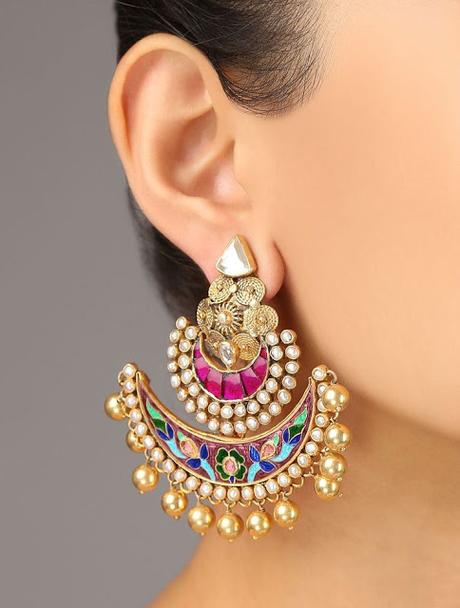 Stone Studded Earrings
If you want to select earrings which looks pretty with all colored dresses then try the plain stone studded earrings. For new and stylish look make a collection of different designs.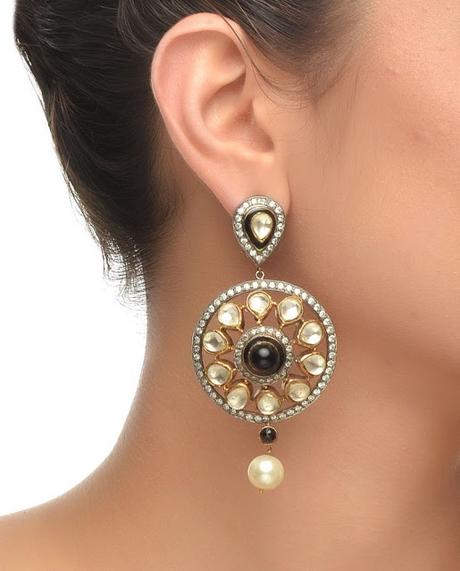 Funky Earrings

Funky earrings looks fashionable and beautiful. There are some creatively designed statement earrings gives you traditional yet chic look with anarkalis. You can also wear these earrings with western outfit. Funky earrings are available in the form of metal and stone encrusted.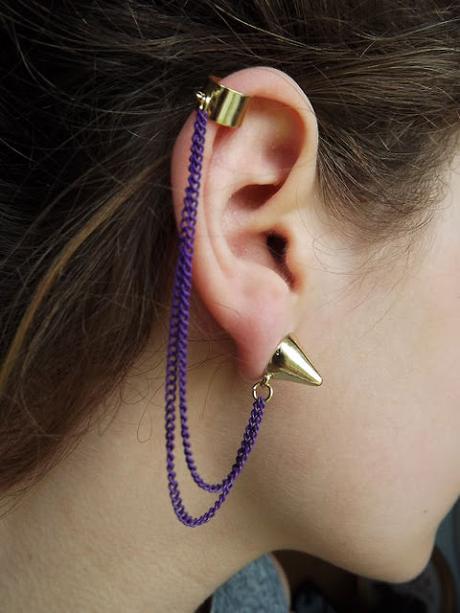 Peacock Earrings

These peacock earrings look gorgeous with traditional outfit. They have beautiful colours with different designs that can be goes well with ethnic wear.