Styling men's hair on trend in Hong Kong - Dean Thompson, this year, a lot of trendy and stylish haircuts are popular among men. It gives their personality a trendier and smart look. If you know how to groom and style your hair properly, you will be sure to have a fantastic look and aura. Your hair is your crowning glory, and the better you style it, the better you will look.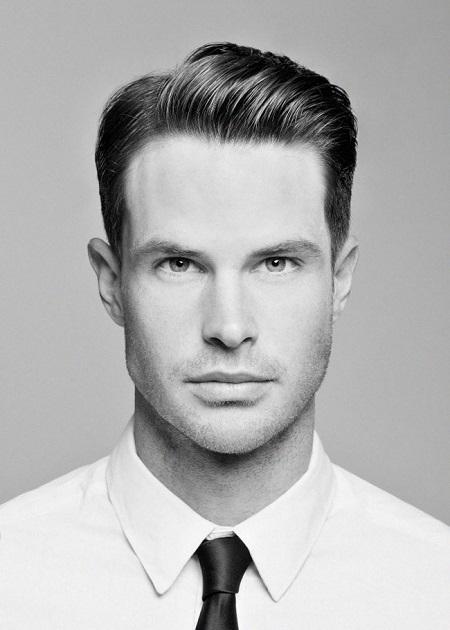 There is that gorgeous masculine short-bangs men's hairstyle which sports attractive and stylish trimmed sides and back, with equal and balanced trimming at the top. The short natural falling bangs give your face a clean boy-next-door glamorous look.
Source*
Styling men's hair on trend in Hong Kong – Dean Thompson
Inspiring that new look? Confused with what kind of style would suit you and your lifestyle best? Do you need some control and flexibility factored into the cut? All are valid and often pressing questions that are best answered by a seasoned stylist expert. Meet Dean   , an international men's hair stylist, who visits Hong Kong every 4 – 6 weeks to transform his client's hair at Ceri Silk in Central, Hong Kong.
The climate – when it comes to hair – play an important role. Like in summer, men typically prefer short hair – not only to give that extra cool look – but to work with the high humidity, that in Hong Kong, can make styling a real challenge. Determined to get that all-new look, I was recommended to visit Dean to learn some of the basics about a matching style and maintaining hair under local weather conditions.
The consultation with Dean was refreshing; old habits and myths quickly brushed aside. There is much to be said about one's hair texture, facial features, and skin tone – and how these are important clues for what style of hair would be an uplifting and matching fit. Celebrating individuality, Dean is on hand to advise what style is in trend, and more importantly, what would work best for my declared lifestyle, daily routines, work environment and any other consideration (like sports).
This all-important first dialogue with an expert stylist, allows for those pressing questions to be addressed; the result, a stylish new look.  Dean will be returning to Ceri Silk in Hong Kong from   November – November Tel: 852 25255198 to book your appointment, Ceri Silk 9F Parker House 72 Queen's Road Central, Hong Kong.
* Chris Kapetanov, at Preen, VIC, for American Crew's 2013 Face Off competition.