On my

last week's post

I told you about my favorite fashion community : Chictopia. What I did not tell you is that since a few months I have been following an other fashion community which I became part of only a few time ago. I am speaking about

STYLIGHT

, a community based in Munich, Germany, created by 4 young german.
To start talking about

STYLIGHT

I would only say that Internet and social medias have a huge power. I would have never heard about this community if not for a message I received about it on Facebook. It brought me to discover the community through a cute video featuring some of the best bloggers of Europe whom, I must be honest, I never heard of for some of them, because let's tell the truth blogging is a phenomenon which is huge and global but in Europe it does not have the same impact it has as in the USA for example. So seeing a community such as STYLIGHT promoting european bloggers, in a time when we are not well considered, pleased me. And before I forget here is the video :
 Bloggers make our heart beat from Marine STYLIGHT on Vimeo.

Remember : I am definitely NOT a personal style blogger so if you are asking me what got me into STYLIGHT, it is probably because they are Europe based, available, promoting bloggers I don't know and their HQ. I am French and as such I am also a member of the EU, this detail can seem irrelevant when speaking about fashion but sincerely european fashion lovers, haven't you seek for a community embodying where you are from ? As much as I enjoy Chictopia, it is still in the USA and very "San Francisco-ish", and sometimes I must say that I would like to see what Europe has to offer in terms of fashion. Well, we already have Paris, London and Milan for it but I am also curious about the other countries and STYLIGHT is giving us this opportunity. Indeed, the platform exists in french, english, italian, swedish, dutch and german and on each there's a magazine where you can discover new bloggers, the Amsterdam and Berlin FW, the last trends in fashion and blogging etc..The community magazine is still in its early ages but I think it will definitely get better and better with time. 

So after saying all that I didn't say what STYLIGHT consists of. The big concept behind it are the  moodboards. You are given the possibility to post your outfits along a selection of items you can find on the site to inspire other members. But this doesn't stop here, I don't know for you but when dressing up sometimes I think about a song, a movie or a fashion ad. STYLIGHT thought about it and enables us to post along our outfits and inspirational items a song, a video or simply a quote.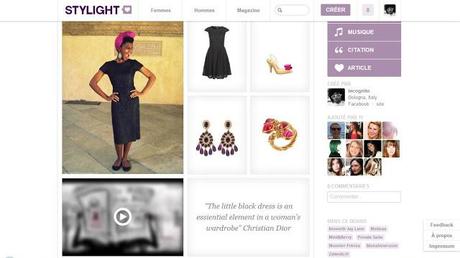 Though I am not a personal style blogger, I was seduced by the idea because eventhough you don't have a blog you can also be part of the community. If you don't post your own outfits, there is no problem you can still create a potential outfit showing your style to others. I think this last point definitely won me because like stated in my last week post not everybody is a blogger, so that's good to see a community taking this in account.
If you happen to visit

STYLIGHT

, don't hesitate to see the different

boards

I created :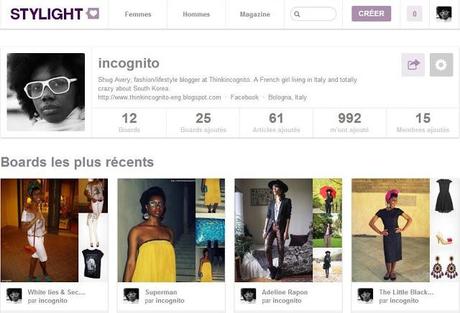 What's your opinion about STYLIGHT ? Let me know in the comments below !