Charisma:a special power that some people have naturally that makes them able to influence other people and attract their attention and admiration. Cambridge dictionary.
Charisma:Influence on people of a person who is endowed with prestige and an exceptional power of seduction. Larousse dictionary
Each time I am thinking about charisma, there is a particular day coming to my mind: the one when I meet for the first time a photographer. I particularly remember an encounter with one who mentioned that he was surprised after having seen some of my pictures by a fellow photographer. He couldn't believe the short-sighted and bookworm girl he was having a coffee with was actually this girl:
Picture by Alan Cat
Admit there is a huge difference between the girl on the picture above and the dorky one below (dear readers, this is the real me when I go do my groceries and all things similar.  All my outfits in Moodstyle Monday also embody me but when I am at least 10-15 km away from my home...but well I can also show up like this when particularly lazy, which happens too often :D) .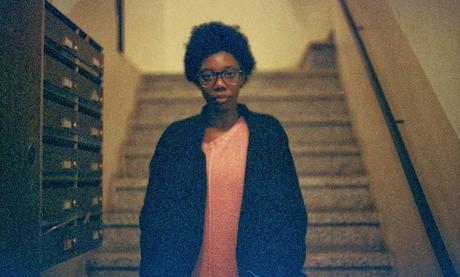 Picture by Marco Trinchillo
People are often surprised when they discover I model because I A-B-S-O-L-U-T-E-L-Y have no special aura that makes you stare at me, admire me or whatever. I am no Naomi, no Gisele, no Kate, I am just your girl next door. The comment this photographer made didn't offend me but instead made me think about the notion of  charisma when I am in front of a camera and when I am not. I had a good chat on the topic with Absolute.B- do you remember, my partner in crime when I started this blog?- who was telling me I actually have some charisma also in real life. Dear readers, you may not have realized yet but I am so shallow! My ego got all crazy when she told me so. If you tell me Marlene Dietrich, Greta Garbo, Cyd Charisse, Eartha Kitt, here are women who, in my opinion, really had poise and charisma. So to picture myself at the same level as them was exciting for a second but then laughable. Nonetheless I couldn't avoid linking Absolute.B's opinion to the way I dress. I don't pretend to dress well but since clothing is a matter of taste I can't help thinking that wearing what you like boost your charisma. On a picture, what you see is a setting, a certain attitude, it's almost like acting to me, but in real life it is difficult to have charisma. You don't pose, there is no setting to put you at your best. Clothing is of course a way to express yourself but it also is a recipient of your charisma, if you feel good and  confident in what you are wearing the way you walk, talk, even your gesture and whole figure are likely to become more gracious without you noticing.I arrived in Munich with nothing but a suitcase which is not much considering it's been nine months I have been there running around in the same clothes. You wouldn't believe me if I told you how much this fact affected my personality. Being without my clothes has for sure affected my sartorial self. I would have cared less about fashion if I had ALL my clothes with me to play every character I wished to every morning. The problem didn't lie in me going crazy because I couldn't buy any clothes but wearing every day the same outfits made me feel I was loosing little by little my personality and charisma. All this probably explains why, I am currently ecstatic -when I don't even like shopping- each time I enter a shop and end up buying more than I am used to. I feel like what I am buying is worth my personality, my charisma which I got deprived of because I couldn't bring all my belongings with me. I knew I was shallow but not to this extent...
And you
are you as shallow as me? Do you consider your clothes hold your charisma?